This just in: The Raspberry Pi 4 has been released.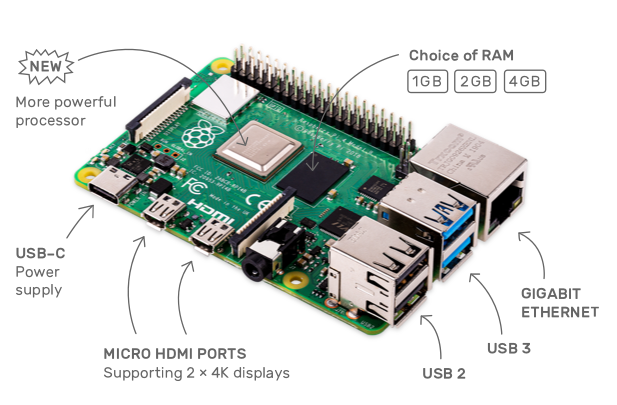 The Raspberry Pi 4 offers significant upgrades to previous versions. Source: www.raspberrypi.orgA survey of some of the news coverage on the announcement reveals that the Raspberry Pi Foundation appears to be embracing industrial applications for the device, which was originally designed for tinkering and teaching about how computers work.
"For the first time, we've built a complete desktop experience," states the copy on the Raspberry Pi website.
Indeed, the Raspberry Pi 4 offers significant upgrades over previous iterations of the pocket-sized powerhouse, including a more powerful processor (a Broadcom 1.5 GHz quad-core 64-bit ARM Cortex-A72 CPU, for those keeping score at home) and an option to increase RAM from the 1 GB in the $35 base model to 2 GB ($45) or 4 GB ($55). The device runs on a USB-C power source, the same standard that powers most new smartphones, and supports fast data transfer with USB 3.0 and Gigabit Ethernet.
Additional features include dual-band wireless networking at 2.4 Ghz and 5 GHz, enabling real-world data rates at 100 Mbps; Power over Ethernet (PoE), available with a separate HAT accessory; and a micro SD card slot for data storage. The device's operating system is installed via an SD card loaded with what the foundation calls New Out Of the Box Software, or NOOBS.
According to an interview in The Next Web (TNW), Raspberry Pi founder Eben Upton has added specific features as a response to market feedback. One is the new processor's ability to power two 4K displays, which it accomplishes via dual micro-HDMI ports. Another is support for low-speed serial interfaces common to industrial equipment, such as universal asynchronous receiver-transmitter (UART), serial peripheral interface (SPI) and inter-integrated circuit (I2C) protocol.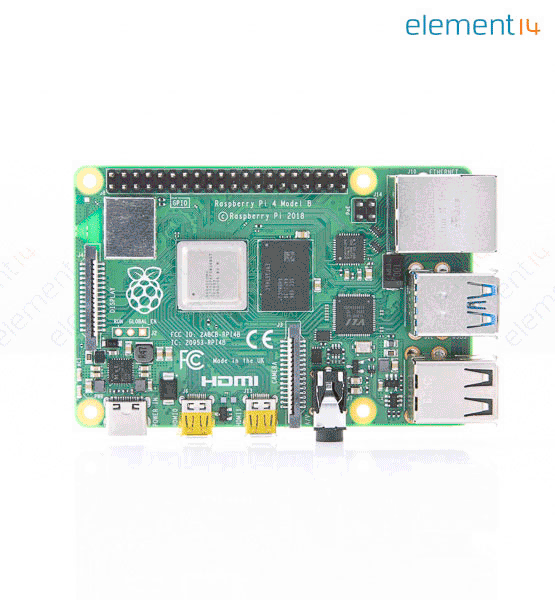 The new developer board is available from approved re-sellers. Source: Newark, an Avnet CompanyUpton also stated that education is still part of the foundation's mission; in addition to its being a device for learning more about computing, the new Pi is "much more suitable than its predecessors for use as a general-purpose classroom computer," he told TNW.
Additional applications include use as a smart home hub, media center, networked AI core, factory controller and even "robot brains," as the foundation puts it. The new model is fully backward-compatible with previous versions, and the Pi 4 is slated to remain in production for at least the next seven years or so.
Readers can get their hands on one from Raspberry Pi approved re-sellers including Newark, an Avnet Company. Newark, which describes itself as the largest official manufacturer and distributor of the Raspberry Pi, notes that the improvements built into the new board make it applicable to a wider range of markets such as the internet of things, industrial automation, control and predictive maintenance. Newark also offers numerous kits and bundles, cases, cables and connectors for the Pi family; a keyboard and mouse are available that allow the device to function as a desktop computer.
For the full rundown on the device from the Raspberry Pi Foundation, click here.