French-Italian electronics and semiconductor manufacturer STMicroelectronics (ST) will present three training workshops at Sensors Expo & Conference 2019 taking place June 25-27 in San Jose, California.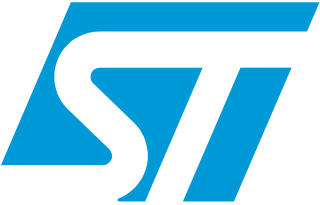 The workshops are free for registered attendees, who must opt-in at the time of registration or post-registration via the Attendee Resource Center. Space is limited, and seating will be done on a first-come, first-served basis.
Workshop descriptions
ST's first workshop, "Simplifying Motion MEMS and Environmental Sensors Design," will take place June 26 from 10 a.m. to 1 p.m. Attendees will learn how to use an STM32CubeMX code generator to set up sensor boards, log sensor data, optimize sensor configurations and leverage embedded smart sensor functions.
The second workshop, taking place June 26 from 2 p.m. to 5 p.m., is "How to Connect to AWS IOT Core Using Amazon FreeRTOS for Embedded Devices." The workshop will demonstrate how to use Amazon FreeRTOS to securely connect a constrained, low-power embedded device to AWS cloud services like AWS IoT Core, all using an STM32L4 discovery kit IoT node.
The final workshop, "Bluetooth Low Energy 5.0 and 802.15.4 Made Easy with the STM32WB," will take place June 27 from 10 a.m. to 1 p.m. Attendees will learn how to leverage the STM32WB microcontroller to add 802.15.4 wireless connectivity, functionality and advanced features to products, all while reducing bill-of-materials cost.
All three sessions require participants to bring their own laptops. Minimum technology requirements and other details about the sessions can be found on the STMicroelectronics workshops page.
STMicroelectronics is a Gold Sponsor of this year's Sensors Expo. The company announced a number of new sensors earlier in 2019, including a water-resistant MEMS pressure sensor in March and a combination accelerometer and temperature sensor in April.