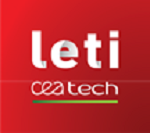 Mapper and Leti will give three presentations on massively parallel electron-beam lithography at SPIE Advanced Lithography 2018, Feb. 25-March 1, in the San Jose Convention Center. In addition, Leti will host a workshop on "Alternative Lithography" on March 1 with Mapper, ARKEMA and EVG. For more information on the workshop, click here.
In addition to their invited paper, "Performance validation of Mapper's FLX-1200" at 4:20-5 p.m., on Feb. 27 in Room 211, other Mapper and Leti presentations include:
"Overlay and stitching metrology for massively parallel electron-beam lithography," 4:40-5 p.m., Feb. 27, Room 220B, and
"Process development for the maskless N40 via layer for security applications," 11:10-11:30 a.m., March 1, Room 210B.
Leti will present 15 papers in total during the five-day conference.