Machinery
See Epilog's new Fusion Pro in action
06 August 2019
Sponsored content
Epilog Laser is excited to announce the introduction of the new Fusion Pro 32 and Fusion Pro 48 to the company's product line. These highly anticipated systems introduce the industry's highest-speed engraving and the most precise camera positioning features on a laser system.
Available in two sizes, 32 in x 20 in and 48 in x 36 in, the Fusion Pro introduces Epilog's Iris camera system. These overhead cameras allow the user to see a real-time image of the laser bed and laser operators can precisely position their artwork on the engraving piece in less time than ever before. An additional camera at the lens assembly can also be used for finding registration marks on preprinted pieces.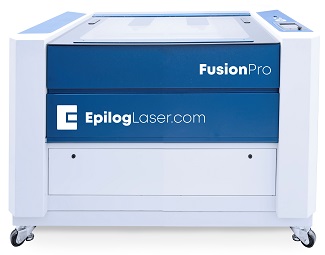 Figure 1: The Fusion Pro. Source: Epilog Laser"The IRIS camera system on the new Fusion Pro is a game-changer for those looking for high-precision and quick setup of projects," said Mike Dean, vice president of sales and marketing at Epilog Laser.
The Fusion Pro also features the industry's highest-speed engraving at 165 IPS with 5G acceleration.
"A machine of this caliber – that combines incredible engraving speeds and the most precise camera recognition capabilities – will allow engravers to produce more product faster, and with more accuracy than ever before," explained Dean.
New features of the Fusion Pro 48 include the following.
Highest engraving speeds: The Fusion Pro's 165 IPS engraving speed and 5G acceleration combine to provide the fastest engraving in the industry.
Iris camera positioning: Overhead cameras provide an accurate picture of the working area for incredibly precise artwork placement, and a camera at the lens allows the system to locate preprinted registration marks.
Touch screen at the laser: Select between jobs, change settings and more right at the laser from the easy-to-use touch screen.
Safeguard features: Keep the mechanics of a laser machine cleaner than ever before with side bellow enclosures, a fully covered x-axis assembly and covered lens assembly.
Continuing Epilog's reputation for industrially built lasers, the Fusion Pro 32 and Fusion Pro 48 feature the highest-quality components for durability and low lifetime ownership costs, and they are proudly designed, engineered and manufactured in the U.S.
Find Free Electronics Datasheets