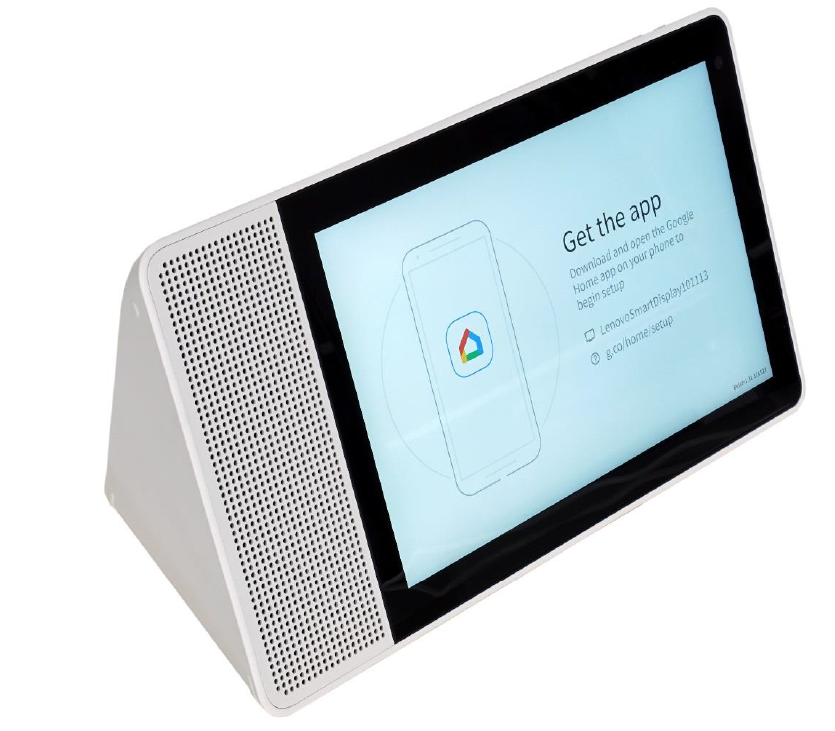 Lenovo Smart Display. Source: IHS Markit
Launched in 2018 as the first rival to the Amazon Echo Show powered by Alexa, the Lenovo Smart Display is a smart home device powered by the Google Assistant virtual app. It combines a smart speaker with a built-in screen for a more sensory-rich interaction experience than available through audio alone. Featuring dual standing positions and available bamboo or soft gray exterior skins, the Lenovo Smart Display is designed to look less like a computing device than a complement to home décor.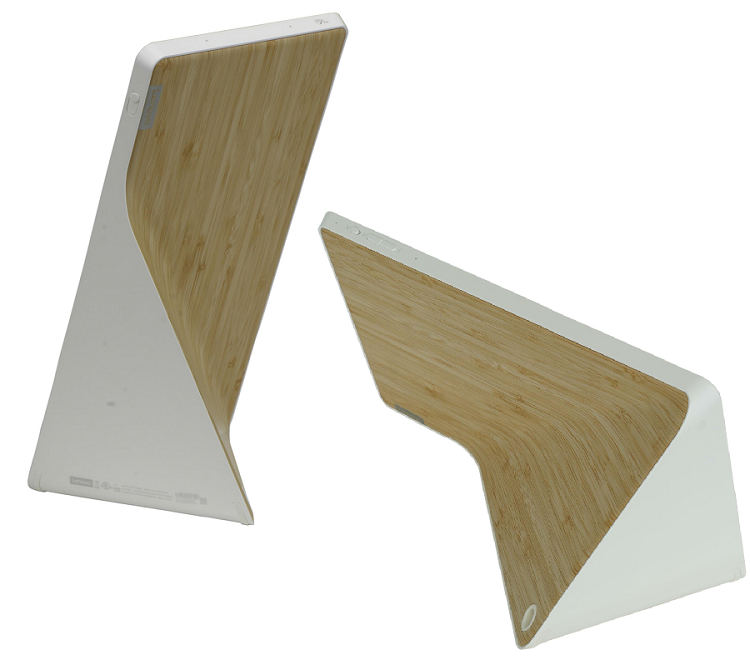 Lenovo Smart Display back. Source: IHS Markit
The following is an overview of a teardown analysis conducted by IHS Technology Teardown Services.
Summary points:
Smart home automation device
Google Assistant enabled
10 in LCD and touchscreen
802.11ac dual-band MIMO Wi-Fi connectivity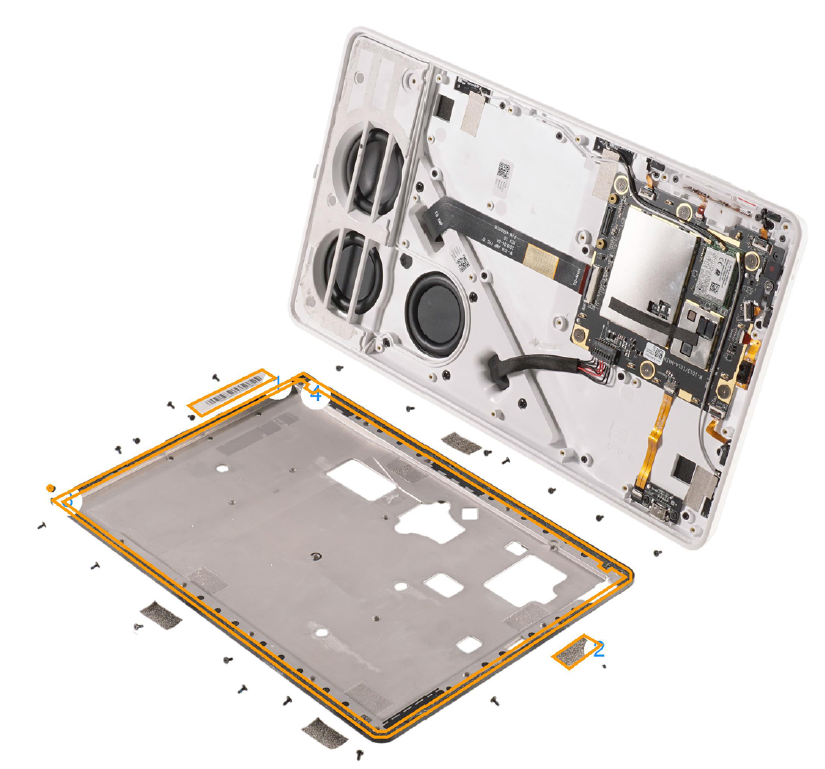 Lenovo Smart Display main enclosure. Highlight no. 4 in the photo above is a foam rubber, die-cut display module gasket with pressure-sensitive adhesive. Source: IHS Markit
Target market: Home consumer
Released: Q3 2018
Pricing: $249.99 USD MSRP
Availability: US and UK
Total manufacturing cost: $130.48 (including direct materials and manufacturing)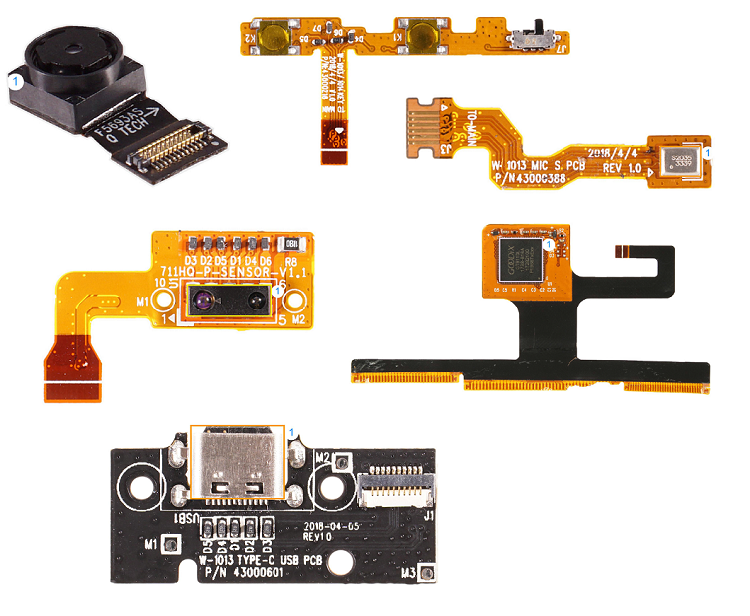 Lenovo Smart Display components. Clockwise from top left: camera module, control button PCB, microphone PCB, touchscreen module, USB jack PCB, optical sensor PCB. Source: IHS Markit
Major components:
10.1 in diagonal, TFT LCD, a-Si, IPS, 1920 x 1200, N/A, 105g - MFR: BOE TECHNOLOGY GROUP CO LTD - MPN: TV101WUM-NL1 - (Qty: 1)
10.1 in diagonal, GFF Type, Direct Bonding, w/ Tempered Cover Glass, w/ Integral Flex PCB - (Qty: 1)
SDRAM, LPDDR3-1866, 2GB - MFR: MICRON TECHNOLOGY INC - MPN: MT52L512M32D2PF-107 WT:B - (Qty: 1)
Display Module Mounting Bracket, Machined Aluminum Alloy, w/ Insert Molded ABS Polycarbonate Frame - (Qty: 1)
Apps Processor, 624 Home Hub, Octa-Core ARM Cortex-A53 1.8 GHz CPU, Adreno 506 GPU, Hexagon 546 DSP, 14 nm - MFR: QUALCOMM - MPN: APQ8053 - (Qty: 1)
Enclosure, Main, Rear, Injection Molded ABS Polycarbonate, Painted, Printed, w/ 29 Threaded Brass Inserts - (Qty: 1)
AC Adapter, 20 V, 1.5 A, 30 W, 5 ft Cord, w/ Rubber Band & White Mylar Label - MFR: LITE-ON TECHNOLOGY CORP - MPN: PA-1300-42 - (Qty: 1)
Bluetooth / WLAN Module, IEEE802.11 a/b/g/n/ac, Dual-Band, 2x2 MIMO, Bluetooth V4.2 LE, Contains QUALCOMM QCA9379 - MFR: LITE-ON TECHNOLOGY CORP - MPN: WCBN3510A - (Qty: 1)
Enclosure, Main, Rear Faceplate, Injection Molded Plastic, Printed, w/ Bamboo Laminate - (Qty: 1)
8-Layer, FR4, Lead-Free - MFR: HANNSTAR BOARD CORP - (Qty: 1)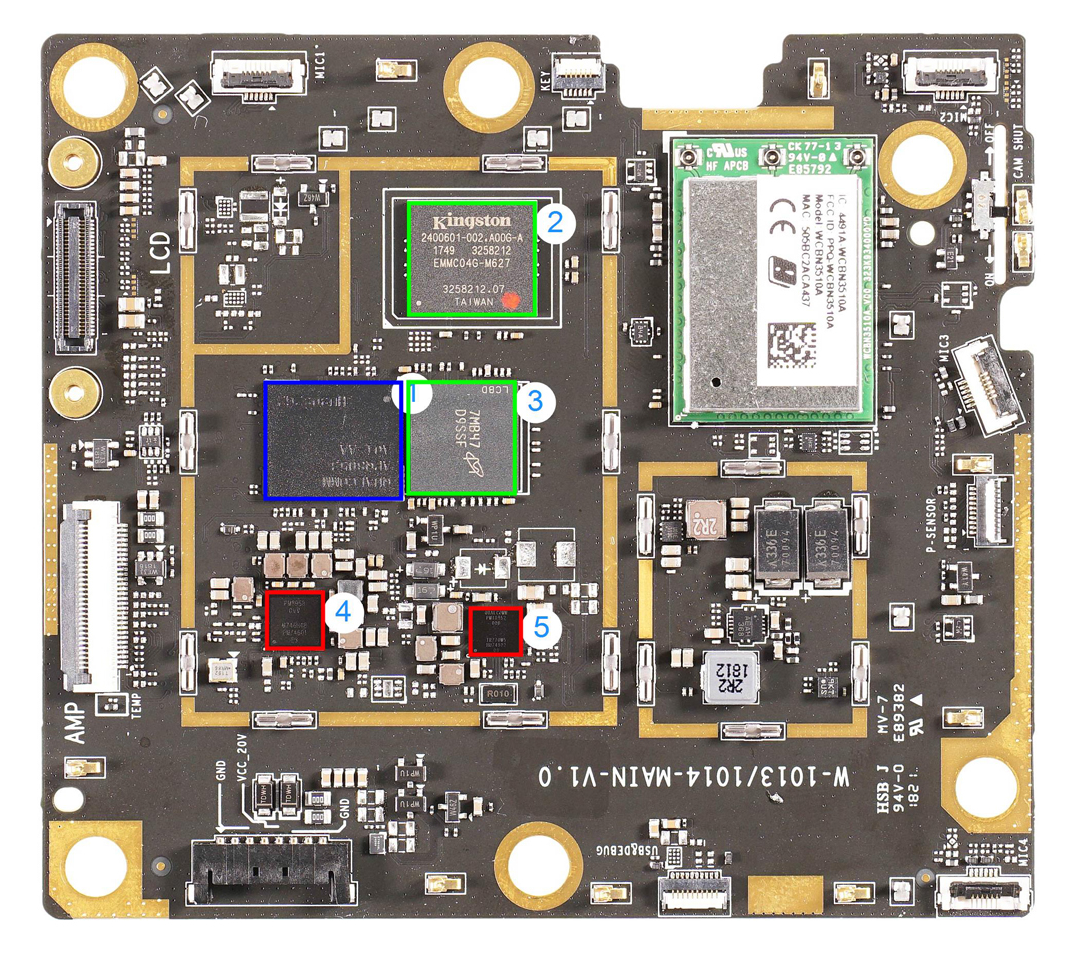 Lenovo Smart Display main PCB. Highlights in the photo above include (1) Qualcomm apps processor; (2) Kingston Technology flash memory (4GB); (3) Micron Technology SDRAM (2 GB); (4) and (5) Qualcomm power management ICs. Source: IHS Markit