Opal-RT Technologies, a developer of high-performance real-time simulators, will be exhibiting at APEC 2019, taking place in Anaheim, California, from March 17 to 21. The company will demonstrate its newest platforms for testing and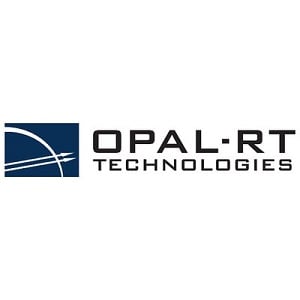 validation of electronic controls for a range of applications.
On display will be the OP1300 power electronics test bench, a modular, flexible and configurable system that combines a state-of-the-art hardware-in-the-loop based simulator from Opal-RT with Imperix's rapid control prototyping system and real power hardware. It enables rapid prototyping and development of power electronics, drives and smart-grid applications across all sectors.
The OP1400 Microgrid PHIL test bench is a comprehensive real-time simulation and test system for microgrid applications based on Opal-RT's simulators and the new OP8110 4-Quadrant PHIL amplifier. It uses a model-based design and testing methodology to simulate microgrid topology, validate microgrid or power electronic controllers and interact with real microgrid components.
In addition to live demonstrations at booth 938, Opal-RT will present a seminar on March 20 at 10:30 a.m. titled "Real-time simulation: helping the world build better products."
For more on the conference, visit Electronics360 covers APEC 2019.