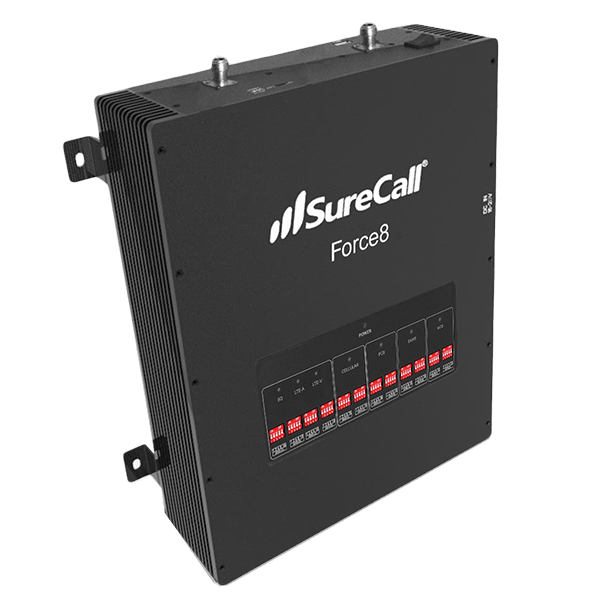 The Force8 5G connectivity booster. Source: SureCall
Smartphone equipment vendor SureCall has introduced what it claims is the first 5G signal booster to increase 5G connectivity for commercial buildings in urban, suburban and rural areas in the U.S.
The Force8 booster, unveiled at CES 2019, which is taking place this week in Las Vegas, is expected to strengthen and improve non-millimeter wave 5G cell signals for T-Mobile 600 MHz band and AT&T 2.3 GHz mid-band signals.
The booster can also improve current carrier 3G and 4G LTE signals including AWS-3 and Sprint 800 MHz bands — which will continue to be relevant even after 5G is available nationwide, SureCall said.
SureCall predicts that 90% of buildings will not have cell service for 5G networks due to the high-frequency RF signals' inability to penetrate structures and material. The 5G booster is one way to accomplish providing reliable coverage, the company said.
Force8 is slated to be available in Q2 of this year and it also requires carrier approval.
Click here to find Electronics360's full coverage of CES 2019.
Editor's note: A previous edition of this story incorrectly listed the product name.