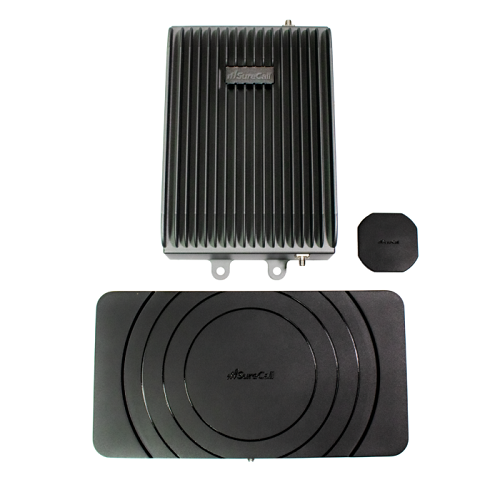 The 5G signal booster. Source: SureCallCellular signal booster SureCall has introduced a 5G millimeter wave (mmWave) signal booster and antenna kit to allow 5G amplification for in-building use.
One of the challenging aspects to 5G mmWave is that cell towers are expected to only cover areas up to a few blocks away. By comparison, 4G LTE is capable of delivering cell service up to 30 to 45 miles away. Millimeter wave technology also suffers from its penetration power and is sensitive to obstacles such as walls, windows, doors or even trees and the weather.
Because of this, signal boosters are going to be vital in order to expand 5G mmWave signals not just in big cities but to allow 5G connectivity for users inside buildings and homes. While some companies are experimenting with installing signal boosters on smart lighting poles, other areas of cities will need to have micro base stations and signal boosters in order to reach deployment across metropolitan and rural areas.
The 5G mmWave booster features SureCall's extended range technology (ERT) as well as amplification for carriers that have 5G operating on the 26 GHz mmWave band. The booster is FCC compliant with current and upcoming 5G regulations and includes network protection standards for integration into cell tower networks.
SureCall will be showcasing the 5G range booster at the upcoming Mobile World Congress Americas taking place in Los Angeles on Oct. 22-24.