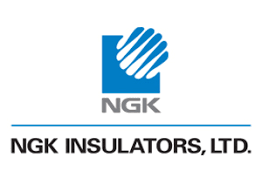 NGK Insulators Ltd. has been named a CES 2019 Innovation Awards honoree for chip-type ceramic secondary batteries, the EnerCera Pouch and EnerCera Coin. NGK will exhibit them at CES 2019 in January.
NGK will introduce the EnerCera series at CES for the first time. The series comprises li-ion secondary batteries realizing high energy density using NGK's original crystal-oriented ceramic plate as electrodes. The battery's high heat resistance allows it to be mounted on devices with high-temperature processes.
EnerCera Pouch can be embedded in IC cards by hot lamination, and EnerCera Coin can be mounted on circuit boards by reflow soldering.
Both EnerCera Pouch and EnerCera Coin won the CES Innovation Awards within the "Smart Energy" category.
Mass production of the EnerCera series is scheduled to start in April 2019.