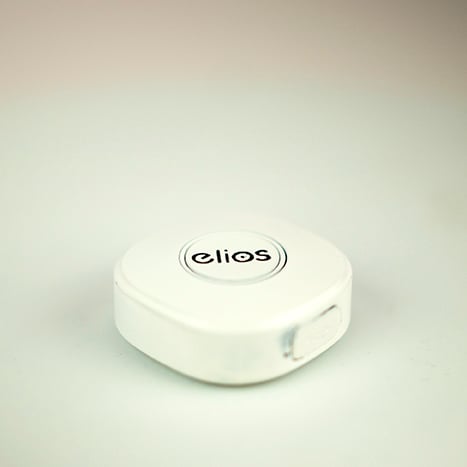 The Elios global GPS tracker. Source: EliosStartup Elios's global GPS tracker with narrowband has been named a CES 2019 Innovation Awards Honoree and will be showcased at the annual tradeshow in January 2019 in Las Vegas.
The Elios tracker can be attached to people, pets or things or be used for personal safety. The tracker and app feature SOS alerts, geofence, movement alarms and more. The trackers also extend coverage outside traditional mobile phone networks for preppers or campers that are off-the-grid.
The CES Innovation Awards recognize honorees across 28 product categories and the GPS tracker was in the Smart Energy category, which focuses on devices that power consumer electronics. Elios said the device was the only one chosen that combines trackability with portable power.
The global GPS tracker with narrowband will be on display at the Innovation Awards Showcase at the trade show.