Altia Systems, creator of PanaCast 2, reveals its PanaCast Live camera system was named a CES 2019 Innovation Awards Honoree in the virtual and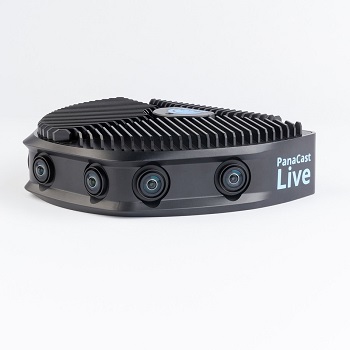 Source: Altia Systemsaugmented reality category. PanaCast Live and other PanaCast products will be displayed at CES 2019, which runs Jan. 8-11, 2019, in Las Vegas.
PanaCast Live is a fully integrated, portable, professional video broadcasting system, delivering uncompressed 180°, 4K, 3D video at 60 frames per second via 12G SDI. The camera system is currently used by Intel Sports to augment their live stream of the world's largest sporting events, creating an virtual reality viewing experience for fans. The integrated PanaCast Vision Processor synchronizes, stitches and optimizes video from six 13 megapixel cameras in less than eight milliseconds.
The product was developed for use by Intel Sports for a new level of fan engagement with major sporting events through Intel True VR. Intel True VR delivers an interactive experience for sports fans.