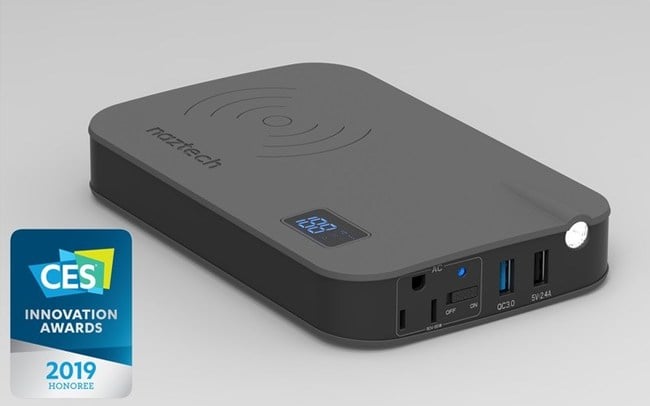 The Volt Max Portable AC Power Station. Source: Naztech
Naztech has announced that it has been named a CES 2019 Innovation Awards Honoree for the Volt Max Portable AC Power Station.
The Volt Max is a 27,000 mAh multi-charging portable power bank encased in an ABS chassis. The power bank has five different ways to connect and charge devices simultaneously. The portable battery comes with an 85 W AC outlet, Qi-charging technology and three USB ports, including an 85 W USB-C PD port and a Qualcomm Quick Charge port compatible with Fast Charge-enabled devices. The Volt Max also accommodates a broad input/output AC range to match worldwide voltage requirements.
The Naztech Volt Max Portable AC Power Station will be on display in the Innovation Awards Showcase at the upcoming CES 2019.