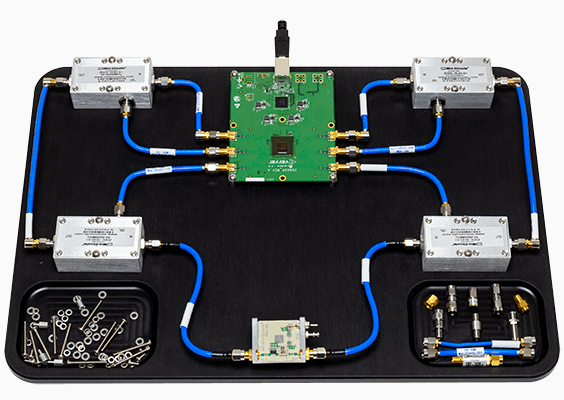 Source: Mini-Circuits/Vayyar Imaging
Mini-Circuits has partnered with 3D imaging sensor company Vayyar Imaging to create microwave transceiver project kits with broad applicability for students and university programs that cover topics in electromagnetic theory, RF and microwave engineering, RF systems and radar technology.
The project kit is the UVNA-63. The UVNA-63 includes everything students need to build a fully functioning vector network analyzer, develop S-parameter algorithms and perform real-time measurements of two-port RF devices. This kit uses Vayyar's high-performance transceiver chip with RF components from Mini-Circuits, control software and a development environment for Python and MatLab. The project covers a gap in most RF curricula between classroom theory and the equipment engineers use in the lab to perform complex measurements with the push of a button.
UVNA-63 vector network analyzer project kits are available now for pre-order and will be delivered in September. Pre-orders may be placed on the Mini-Circuits website, or by contacting the team directly. Learn more about the project kits at Mini-Circuits.