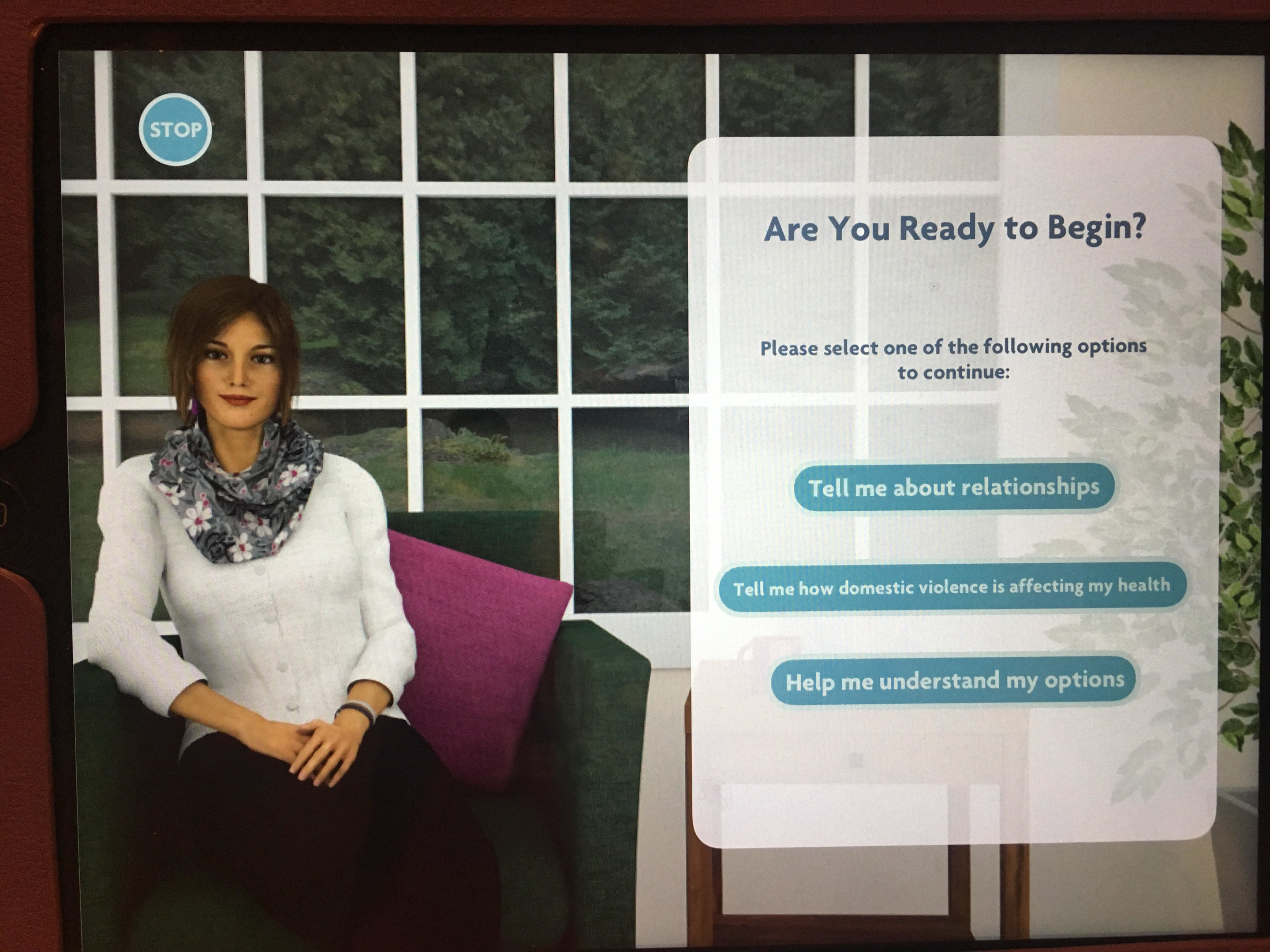 Screengrab of RITa avatar. Source: RIT/RESOLVE
A team of researchers and advocates at Rochester Institute of Technology (RIT) and Resolve of Greater Rochester developed a software program that screens patients for domestic violence. The app also makes recommendations for victims and their doctors after assessment.
Participating physicians are offering the app to patients when domestic violence screenings suggest a risk or the patients themselves disclose abuse during an office visit. Health workers are also taking the app into the community.
The software program has an avatar named RITa. RITa assess a patient's mental health and physical safety. RITa is installed on local iPads kept at the medical practices.
The avatar asks 30 validated questions to assess a victim's status and makes recommendations to the patients and their physicians after assessment. The avatar teaches victims about relationship dynamics and how living with an abusive or violent partner can impact their health.
RITa evolved from a therapeutic model that identifies and treats addiction and anger as underlying causes of family, domestic and intimate partner violence. The alternative treatment approach was implemented into the cell phone apps RITch and RITchie to screen and treat adult and young adult male offenders. The virtual coaches are used along with cognitive behavioral therapy to model coping skills for reducing and eliminating alcohol and substance abuse and for managing aggression. RITa was customized to interact with victims of abuse.