Swagtron has launched the Swagger Cali Drift, a three-wheeled electric scooter that moves like a longboard, combining the two to create an entirely unique experience.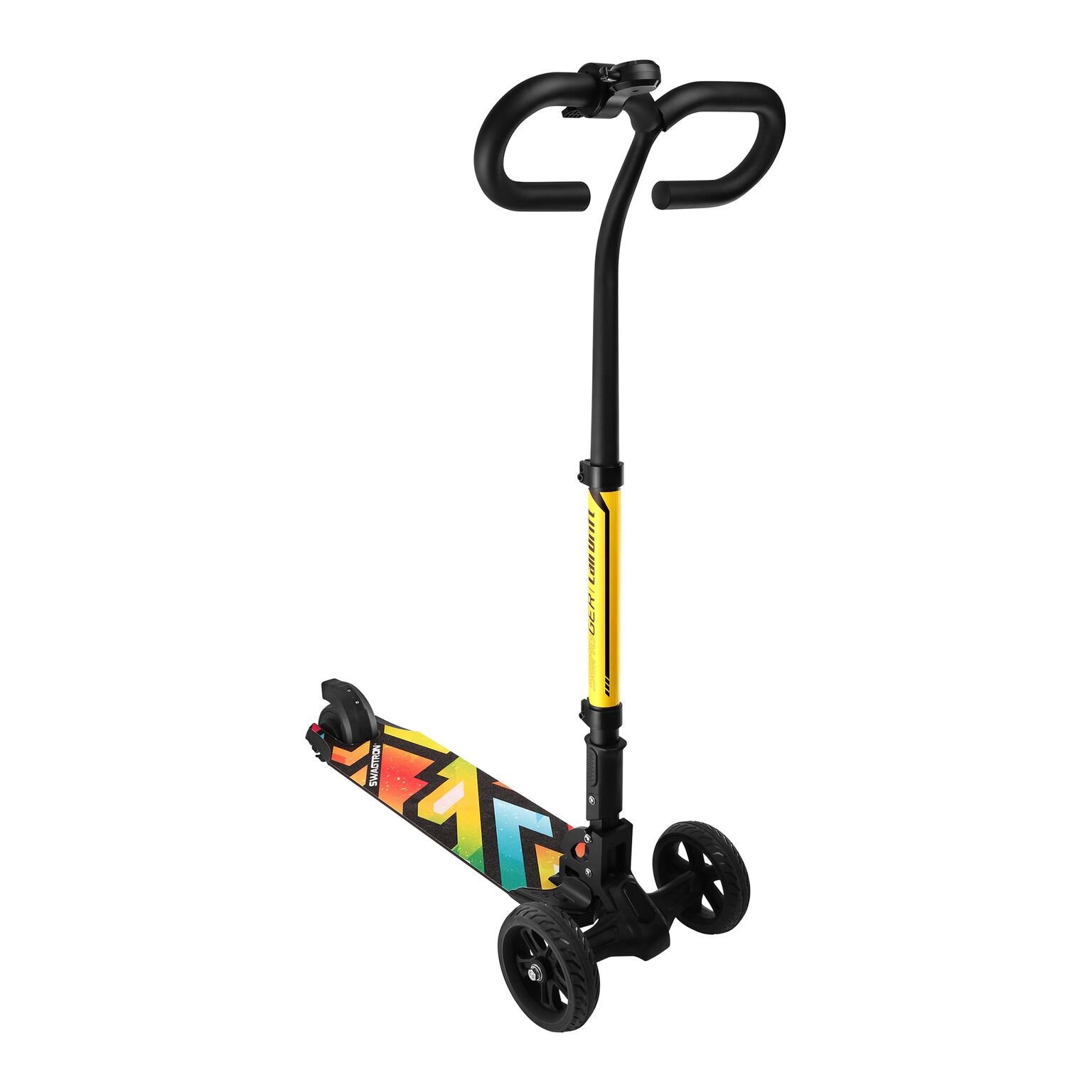 (Source: SWAGTRON)
A 250 W electric motor drives the rear wheel and the two front wheels, stem and handlebar pivot on a carriage system. This allows the rider the maneuverability previously impossible on two-wheeled scooters. The Cali Drift is capable of speeds up to 15.5 mph and inclines up to 8 degrees with a range of up to 9.3 miles on a single charge.
The stem is adjustable to fit all riders and the U-shaped handlebars provide grip options for comfort and control regardless of riding style. The stem of the Cali Drift folds and locks in place for easy storage and transport.
Power is applied through an intuitive thumb lever and stopping duties are taken care of by hand lever-activated electronic and manual heel brakes. The deck is covered with griptape for sure footing and features vibrant colors inspired by the coast.
The Cali Drift has a 250 W rear-wheel motor that can reach a top speed of 15.5 mph with the motor. The battery can last for 9.4 miles before it requires a charge. The maximum weight that the Cali Drift can hold is up to 264.5 lbs.
The Cali Drift retails for $480. It is available for a starter price of $399.99 at Swagtron.