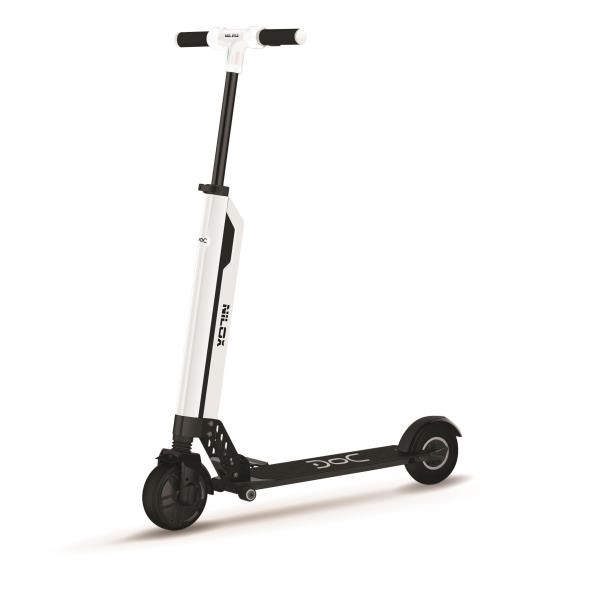 The Nilox DOC AIR (Credit: Nilox)Looking for an eco-friendly way to move around the urban world? Nilox, the Italian sports technology brand of Esprinet Group, has just introduced a new electric scooter. The DOC AIR joins two other scooters, four hoverboards and two skateboards already a part of the Nilox electric mobility line.
According to the company, the scooter, which weighs 10 kilos (about 22 lbs.), needs just 2-3 hours recharge time to get coverage of 15-25 km (about 9-16 mi), with a maximum speed of up to 25 km/h. A removable battery can also be substituted to avoid running down. Three different speeds are available; a cruise control mode kicks in automatically after six seconds at the same speed. The scooter also features an electric brake in the handlebar, along a "classic" brake positioned over the rear wheel.
The DOC AIR's compact, linear design is complemented by its foldability; it can also be carried as a wheeled cart when not in use.