Sponsored content
Owning an Epilog laser is your entry into a world of personalized products that run the gamut from simple engraving to complex and detailed artwork. At Epilog, we sometimes like to say that "the only limit is your imagination," but sometimes even the imagination can use a little jolt to get those great ideas flying.
That's why we created this brainstorming guide — to help you plant the seeds of new ideas and to expand upon the ones that have just begun to sprout. So, clear your mind and let's get started!
Brainstorming Principles
One of the best tools for generating ideas on any topic is brainstorming. Use the following steps as your basic approach to each of the sections below: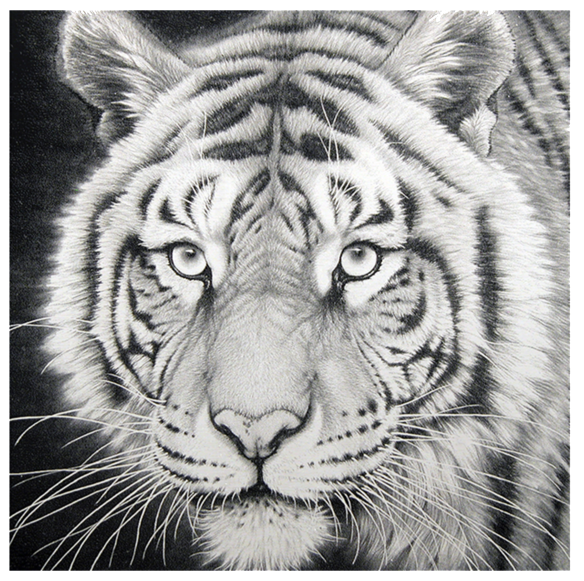 The sort of idea you may never have considered: photo engraving onto materials like coated metal. Source: Epilog Laser
Step 1. Jot down anything you can think of, without filtering your creativity. There's no rejecting anything at this stage; it's a free-form exploration of every possible notion. You can use a sheet of paper to create a list, or try index cards — one idea per card. That'll make it easier to organize your ideas in the next step.
Step 2. Sort your ideas into groups. These could be based on similarity of ideas, project feasibility in terms of the material or equipment you have available and total project cost.
Step 3. Prioritize your ideas. Identify maybe one to three ideas to pursue right away. You can put the rest on the back burner for now, but don't forget about them!
Customizable Products
Take a look at the brainstorming approach outlined above as you think about the many products that can be customized with an Epilog laser. Here are some places to look for inspiration.
Look around. While we may not tend to give them a second thought, many objects surround our everyday lives in places such as those listed below. These lists are just the beginning, of course, as they are by no means comprehensive.

In the office. Laptop, tablet, coffee mug, stapler, tape dispenser, pens and pencil­s or signage for a cubicle.
In the kitchen. Small appliances, table settings (e.g., serving dishes, placemats, glasses), wine bottles or serving bottles (e.g., cruets, spice jars).
Around the house. Toiletry items (e.g., mirrors, makeup kits, holders for lotion/tissue), electronics equipment and accessories (e.g., phone cases, CD cases), book covers, photo frames or cabinetry.
Special interests. Skateboards, musical instruments, toys and game pieces (e.g., chess sets), fishing equipment, birdhouses or ID tags for pets.

Spend time online. The internet is a wondrous thing, particularly if you know where to look. Here are a few destinations with high inspiration potential.

Pinterest. The well-known online catalogue of ideas is like a treasure chest waiting to be unlocked by the right combination of keywords. You might try phrases like "personalized gifts," "laser creations" or "engraving ideas," for starters.
Etsy. Sort of like a giant craft fair where anyone can set up shop, Etsy's seller base has reached nearly two million as of early 2018. You can browse for inspiration — keyword phrases like "laser art" are particularly promising — and you might even consider starting an online storefront to sell your creations through Etsy yourself.
Epilog. The boards on Pinterest, fan group on Facebook and website photo gallery are just a few of Epilog's online destinations that offer inspiration, instructions and a supportive community of like-minded laser users. You're also liable to encounter new notions you may never have considered: customizing clothing through laser fabric engraving, for instance, or engraving detailed photographs onto materials like wood or leather. These are the types of ideas that could open a very wide door of new possibilities indeed.

Consider your customers. If you own a laser engraving business (or this guide has gotten you thinking about starting one), spend some time brainstorming products designed to meet the needs of your potential customers. Remember that the most successful businesses can anticipate what a customer needs even before the customer does! Here are just a few examples: awards and trophies, greeting cards, tavern glasses, wedding favors or workplace signage. Of course, the ideas on this list are worth considering whether you own a laser engraving business or not.