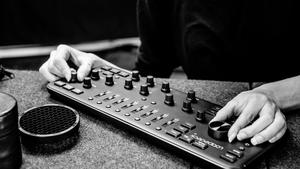 The Loupedeck+ photo editing keyboard. Source: Loupedeck
Loupedeck and Quantum Networks have debuted the Loupedeck+. The photo-editing console reduces the time it takes to edit photos.
This is possible due to the intuitive and customizable interface. The Loupedeck+ expands on the functions and capabilities of the original Loupedeck. New features include compatibility with Skylum Aurora HDR, a beta integration of Capture One, mechanical keys, and a "custom mode" that allows you to remap every button and dial.
Quantum Networks, a top seller on Amazon, ensured these early results with high traffic advertising placements, a fully optimized listing and pricing control. Quantum's team of Amazon strategists will handle the Loupedeck+ launch, providing dedicated management and sales forecasting.
The Loupedeck+ is now available on Amazon, Loupedeck.com, and Blucoil.com.