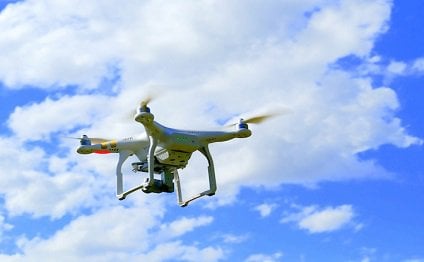 Drones now can't fly within 400 feet of these facilities. Source: FAAThe Federal Aviation Administration (FAA) has expanded the restricted airspace in which flying drones can operate including federal prisons and U.S. Coast Guard bases.
The move comes after criminals began using drones to smuggle contraband and other paraphernalia to inmates inside prisons and in one case helped in an escape attempt. In terms of the U.S. Coast Guard, it is a matter of national security in preventing any potential threats to be identified as any commercial drones would be banned now from flying over Coast Guard bases, the FAA said.
The restrictions mean that anyone flying a drone cannot come within 400 feet of the lateral boundaries of the 19 federal prisons named in the FAA announcement and 10 U.S. Coast Guard facilities.
In order to prevent drones from impacting airspace in commercial airports, the devices were banned from all U.S. airports. In September of 2017, the FAA restricted drone flights over 10 major national landmarks such as the Statue of Liberty, Hoover Dam, Mount Rushmore, Boston National Historical Park, Folsom Dam and more. Later that year, the FAA restricted airspace to drones over Department of Energy facilities.
"This is the first time the agency has placed specific flight restrictions for unmanned aircraft, or drones, over Federal Bureau of Prisons and U.S. Coast Guard facilities," the FAA said in a statement. "Operators who violate the flight restrictions may be subject to enforcement action, including potential civil penalties and criminal charges."
The FAA has posted an interactive map that shows all of the restricted locations for drone operators to keep up with all the changes happening.