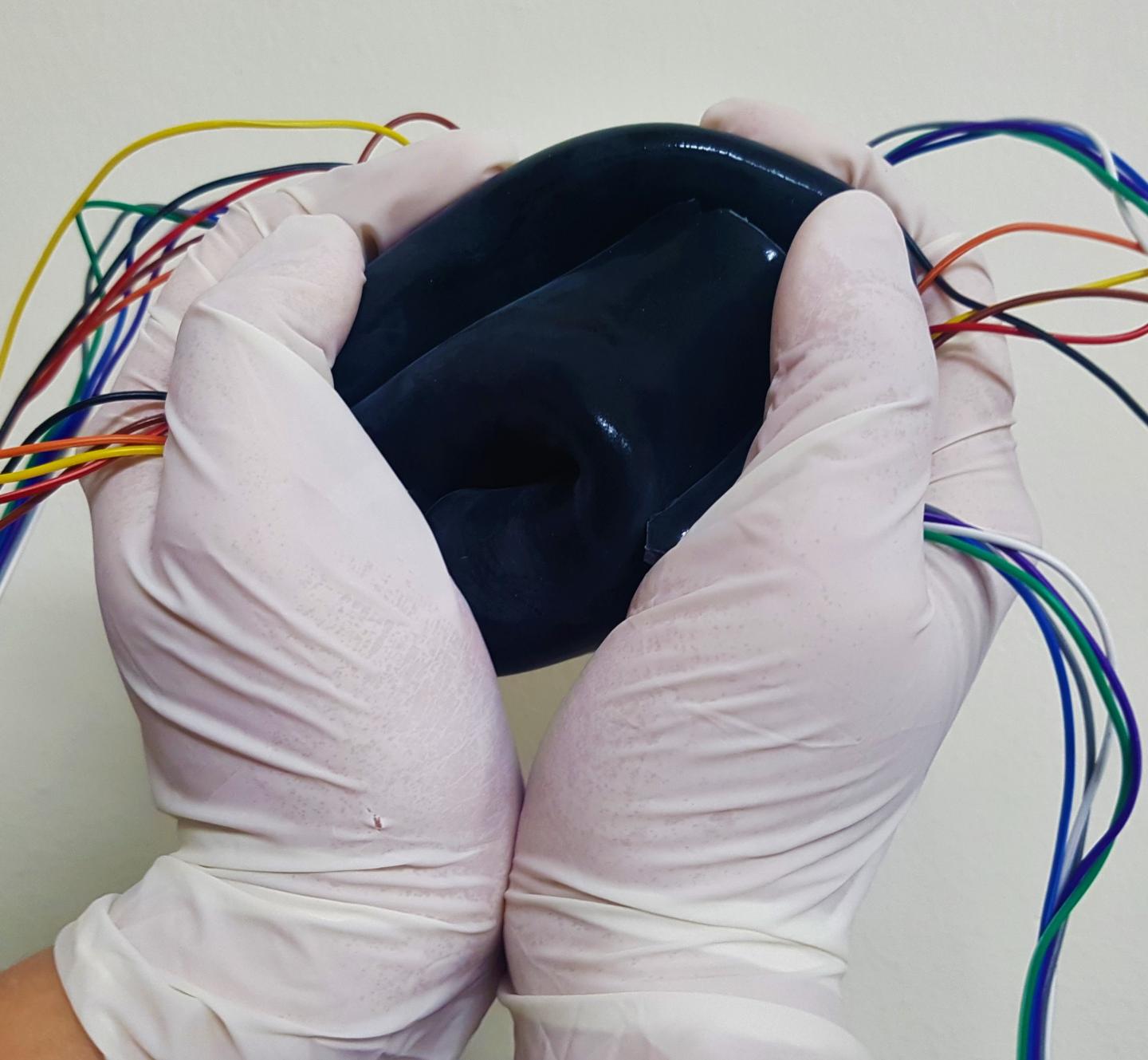 A new tough and flexible keyboard is usable even after squeezing it. Source: American Chemical Society
Keyboards are one of the hardest items to transport. They are bulky and can easily break. Even the ones made to be portable are almost too challenging to transport. Portable keyboards have rigid push buttons on a rollable sheet or tactile array patterns on a multilayered soft sheet. These portable keyboards have a complicated fabrication. The brittle components can only survive small amounts of rolling or bending.
Researchers have developed a new keyboard so tough that it can be crumpled up into a ball and still operate. The foldable keyboard is based on the sensor sheet that has been used in previous portable keyboards. A sheet of Ecoflex silicon rubber was used as the base for the keyboard. The researchers embedded the rubber with conductive carbon nanotubes. These nanotubes respond to a finger push by changing the electrical resistance. The team drew squares on the surface that represented all the keys that are typically on a keyboard. An artificial network taught the keyboard what squares represented which letters and characters based on the location of each push or pressure.
In testing, the keyboard worked just as well as an average keyboard and completely outperformed current portable keyboards.
The researchers say that this keyboard could cost as low as $1.
The paper on the new portable keyboard was published in the journal ACS Applied Materials and Interfaces.