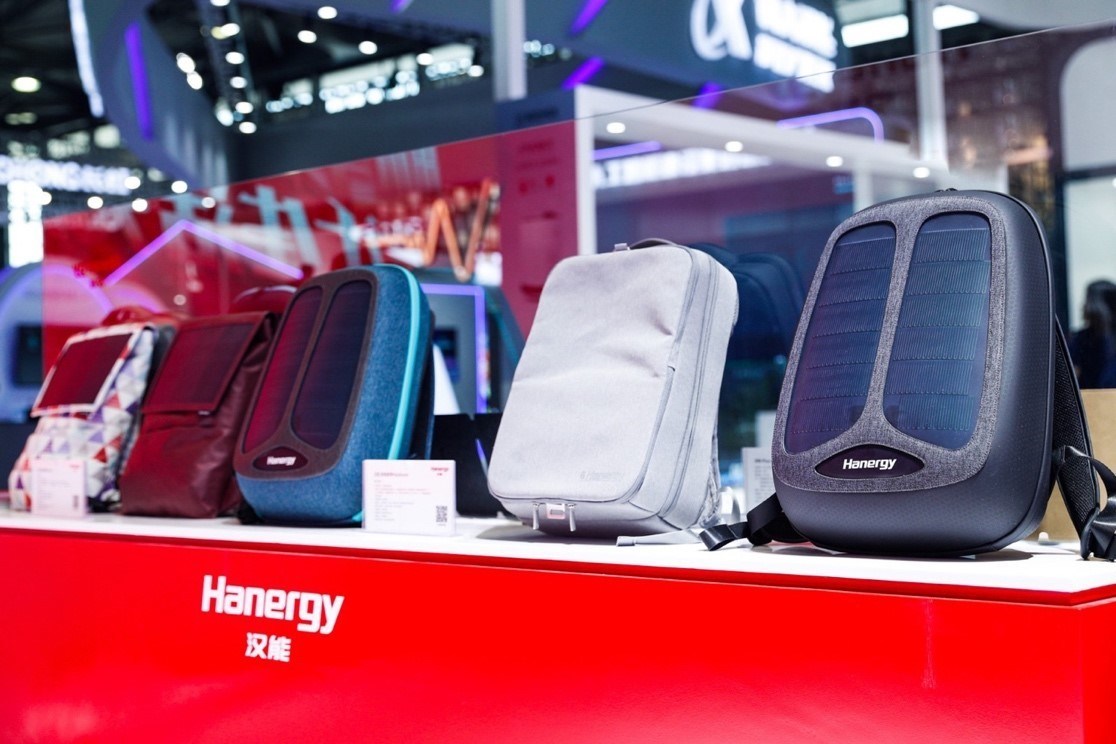 The solar charging backpack. Source: Hanergy
Hanergy unveiled two of its new mobile energy solutions. One is a thin-film solar charging pack that is an on-the-go electricity generator and storage device. The second solution is a thin-film solar backpack, equipped with thin film solar panels that charge your electronics on the go. Both of these solutions are great for outdoor use when there are no outlets or energy sources nearby.
The solar charging pack adopts a split-body design. This design allows it to work even under shadows, and in low light and low temperatures. The thin-film solar charging pack also acts as a real-time power bank with 5,000 mAh of capacity. The pack can connect to multiple devices wirelessly and can be brought onto airplanes. The thin-film solar charging pack comes in Digital Grey, Gem Gold and Lady Rouge. The backpack is lightweight.
The solar backpack is athletic and sleek in appearance. It has a hard exterior for protection of the equipment inside. The new thin-film solar backpack uses a light and flexible Hanergy MiaSole microchip that converts and stores solar energy as the user walks around outside.
The backpack can be charged when indoors and without sunshine because there is a battery inside the backpack.
To learn more about the new charging devices, visit Hanergy.