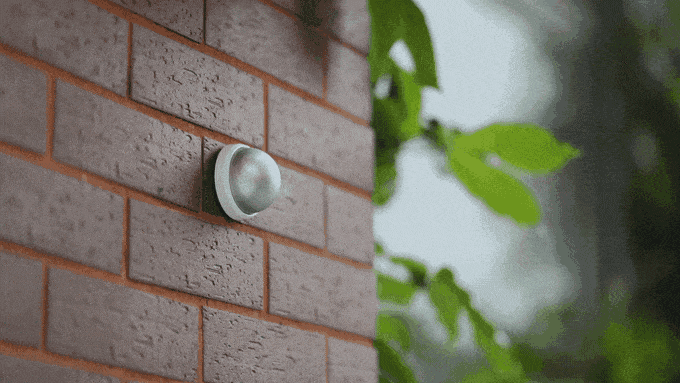 Eufy Security has introduced a new security camera that eliminates power cables, wall outlets and even the need to drill holes.
The EverCam is wireless and can be mounted onto any flat surface in a short time or can be stuck directly onto most metallic surfaces. The battery on the wireless security camera, developed by Anker, can power the camera for 365 days (or up to three years in standby mode) on a single charge while actively monitoring areas such as the front door, driveway, backyard or other areas you need to monitor.
Eufy said the camera reduces false alarms by up to 95 percent by applying a three-step scanning and filtering process that allows homeowners to register friends and family as trusted faces. EverCam can determine if that person is someone you trust to reduce the alerts you receive and the scanning and filtering technology reduces the alerts from falling leaves, dogs or birds.
If the camera identifies movement or strangers, it will send a notification to your smartphone and the data processing happens within seconds if someone approaches your door.
The camera on the EverCam features a 140-degree, wide-angle lens for a panoramic view and a Sony Exmor sensor with a large f2.2 aperture to offer around-the-clock full HD surveillance, and also records sharp and bright video during the day as well as crisp, clear night vision footage.
The camera is a one-time buy and the company offers cloud storage as an option to store footage the EverCam records. Alternatively, it also comes equipped with a microSD card.
As the camera is designed to be mounted outdoors, it can withstand raining, freezing temperatures or super-hot conditions up to 122 degrees Fahrenheit.
Eufy Security has launched a Kickstarter campaign to fund initial orders and generate interest in the EverCam. The campaign has blown out its initial goal of $50,000 and has already reached more than $1.8 million pledged.