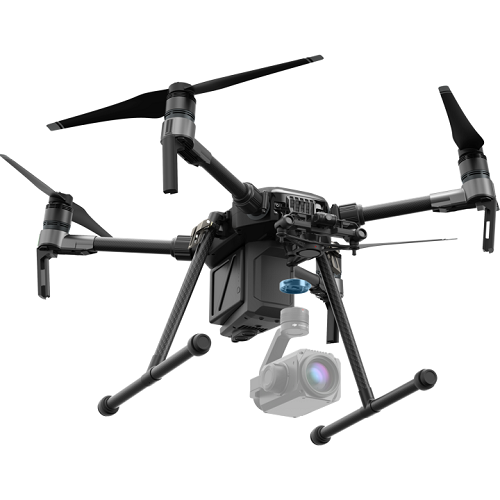 A DJI drone equipped with the Zenmuse XT2 camera. Source: DJIOne of the world's largest drone manufacturers, DJI, has introduced new technology and tools that allow companies to customize enterprise drone platforms for industry use.
The drones can be outfitted for specialized tasks such as infrastructure inspection, precision agriculture, firefighting and search and rescue.
One of the new technology additions is the Zenmuse XT2 thermal imaging camera. Developed in partnership with FLIR systems, the tool can capture heat signatures invisible to the naked eye. The visual and thermal imaging sensors offer data capture and situational awareness during emergency services, disaster recovery and industrial inspection uses.
The camera includes a gimbal-stabilized, dual-sensor design combined with an FLIR radiometric thermal imager and a 4K visual camera for drone operators to view thermal and visual data in flight. The camera works with the Spotlight Pro feature to focus on safe flight operations and data interpretation while the camera automatically tracks an object through two flight modes — QuickTrack centers the camera on a selected area while HeatTrack automatically tracks the hottest object in view.
The Zenmuse XT2 camera is compatible with DJI's Matrice 200 series and Matrice 600 Pro enterprise drones that are rugged enough to be flown in a wide variety of conditions such as rain, snow, smoke and fog.
Meanwhile, DJI's Payload Software Development Kit (SDK) is for drone startups, developers and sensor and device manufacturers to integrate custom cameras, sensors and other types of payloads onto DJI drones. DJI says the Payload SDK allows manufacturers to create a payload specific to the needs of their work to strengthen the commercial drone industry.