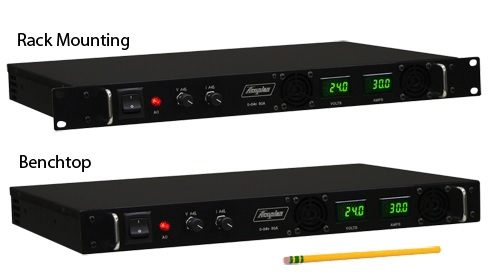 The 1U programmable AC/DC power supplies. Source: AcopianAcopian is attending the 2018 Applied Power Electronics Conference being held this week in San Antonio with its focus on showcasing the company's switching power supply modules.
Acopian's 1U family of programmable AC-DC power supplies are available in a rack mounting or benchtop configuration at 720W power levels with single output voltages ranging from 3.3V to 135V and current capabilities up to 70A.
The 1U family features power factor correction (PFC) and universal input in addition to its AC-DC single output features with an optional auxiliary output. Other features include:
Digital interface with Ethernet, USB, RS232, RS485 available.
Constant voltage and constant current modes
Short circuit and overload protection
Thermal protection
Internal EMI filter and RFI shielding
Pluggable connectors for input and control wiring
Remote sensing
"Soft start" operation
Acopian also showcased at APEC its Low Profile switching regulated power supplies that are single output and wide adjust output capable down to 0 volts with both AC-DC and DC-DC profiles.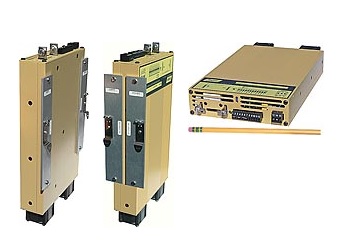 The Low Profile switching regulated power supplies. Source: AcopianThese power supplies also feature PFC and universal input with other standard features including:
Constant voltage and constant current mode
Voltage and current monitor terminal
Voltage and current programming capabilities
Short circuit and overload protection
Thermal protection
Low Profile
No minimum load required
Can be paralleled for increased current
N+1 Redundancy
Internal EMI Filter and RFI Shielding
Pluggable connectors for input and control wiring
Remote Sensing
'Vout OK' signal monitor
'Soft start' operation