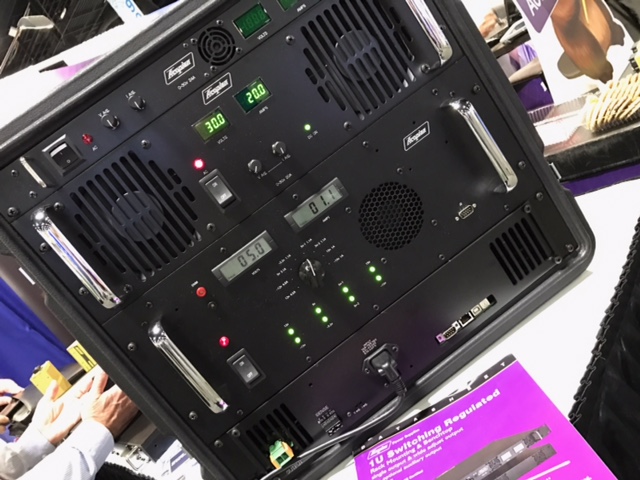 How the 1U series of power supplies is integrated into a system. Image credit: Electronics360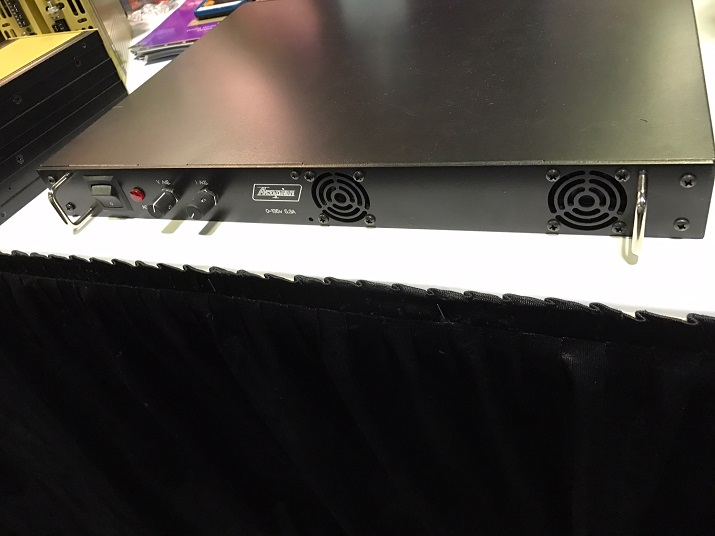 A look at the benchtop version of the 1U series of power supplies from Acopian. Image credit: Electronics360
Regardless of the electronics, it needs power to operate. Acopian has been a power supply vendor for the past 60 years and at this week's Applied Power Electronics Conference and Exposition (APEC), the company presented its latest technologies.
The company provides custom and standard built power supplies available in either rack mounting or benchtop configurations for industries such as aerospace, telecom, medical, defense and energy.
The 1U family of programmable AC-DC power suppliers provides flexible and reliable power available at 720 W power levels with single output voltages ranging from 3.3 V to 135 V and current capabilities up to 70 amps, Acopian says.
Standard features of the 1U power suppliers includes soft start operation, short circuit and overload protection, thermal protection, internal EMI filtering, RFI shielding and remote sensing. The power supplies come with USB, Ethernet and other digital interfaces, constant voltage and constant current modes, universal input and power factor correction.
Weighing about six and a half pounds, the benchtop models of the 1U series come at 17 inches with the rack mounted models just two inches bigger (19 inches) and come with optional front panel voltage adjust buttons. Also an option is the ability to view the voltmeter and ammeter on the unit directly on the front panel.
Other options to the power unit include handles, relay alarm contacts, moisture/fungus proofing, redundancy, auxiliary outputs, chassis slides, output blocking protection diode used for battery charging applications and output enable to enable the DC output.