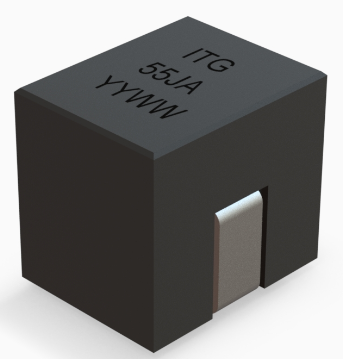 Source: ITG Electronics
ITG Electronics, a leading manufacturer of inductors and transformers in business since 1963, now offers a range-tight tolerance power bead inductor for precision resonant circuits in zero current switching applications.
An improved manufacturing process enables ITG to offer a 5 percent tolerance power bead inductor with an initial inductance range of 51 nH to 71 nH, saturation current rating of 50 Amp to 125 Amp at 100 degrees Celsius with approximately 5 percent inductance roll off. Compact design in 5 x 5 mm, 6 x 6 mm, 7 x 8 mm and 6.4 x 9.4 mm footprint for high density power supplies design.
For more information, visit http://www.itg-electronics.com/, ITG Electronics, 175 Clearbrook, Elmsford, NY 10523, email: sales@ITG-Electronics.com.
About ITG Electronics Inc.:
The ITG Electronics' headquarters is in Elmsford, New York. ITG specializes in wire-wound power magnetic components design, product development and manufacturing. ITG is a preferred supplier for magnetics components to many U.S. and worldwide major electronics OEMs.
ITG factories are TS16949, ISO9000, ISO14000, OHSAS18000, QC0800000 and ISO14064 certified.