ITG Electronics, a designer and manufacturer of CM, DM chokes and transformers since 1963, is now offering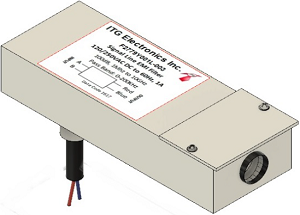 MRI Filter F2779Y Series. Source: ITG Electronicslow voltage signal and data line filters entering MRI shielded rooms through power and CAT-5 cables.
F2779Y001L-003 signal line filters are rated 120/250 V DC to 60 Hz, 1 A, with less than 5 mA leakage current. The filter pass band starts from 0 to 200 KHz and the stop band attenuation is 100 dB starting from 1 MHz to 10 GHz.
F2780Y001L-004 data line MRI room rated 100 VDC 1A, CAT-5 cables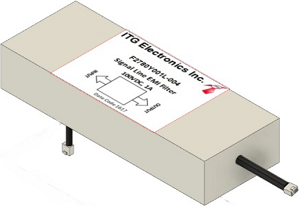 MRI Filter F2780Y Series. Source: ITG Electronicswith RJ45 connectors are supplied for both input and output connections. The filter provides 100 dB attenuation from 100 MHz to 10 GHz.
Signal and data line filter boxes are typically supplied with threaded pipe for installation of the filter through the MRI shielded room to provide maximum isolation between input (dirty) and output (clean) connections.
For more information and individual datasheets of each filter, please visit http://www.ITG-Electronics.com.
Or contact: ITG Electronics, 175 Clearbrook, Elmsford, NY 10523, email: sales@ITG-Electronics.com