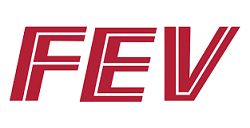 FEV North America, Inc. (FEV) and Lightspeed™ Technologies (Lightspeed) have jointly developed an automotive O/E (optical and electronic) system architecture that transmits photons over plastic optical fiber in lieu of electrical/electronics technologies that typically conduct electrons over copper. The new technology is expected to reduce weight, the number of vehicle parts and assembly costs while improving system efficiencies. The O/E system will be demonstrated at the Consumer Electronics Show (CES) in Las Vegas in January 2018 in the FEV Hospitality Suite at the Bellagio Hotel.
Lightspeed has created an all-fiber-optic, zero-software system for vehicles that replaces copper wiring and other heavy components, while increasing the integration level. The technology has already been proven in aircraft and military applications. It provides additional security by making the system immune to EMI (electromagnetic interference), RFI (radio frequency interference) and EMP (electromagnetic pulse). It would also be a robust system since the fibers do not corrode.
The system replaces the operating system and application software with real-time, proprietary deterministic algorithms and look-up tables. The functions are embedded into a proprietary systems-on-a-chip, increasing system reliability, MTBF and speed while decreasing weight and power requirements.
FEV designs the vehicle architecture and components and then integrates the system into the vehicle.