Device Solutions Inc. has announced the availability of the next-generation 4G LTE CAT1-enabled Cellio LoRa Gateway for wide-area, long-range, end-to-end monitoring of agriculture, cold chain, gas distribution, transportation and many other industrial (IIoT/M2M) applications. Cellio's total solution includes hardware, software, wireless connectivity, cloud storage and monitoring apps for smartphones.
Industrial customers looking for technology that will be supported for more than a decade will need 4G LTE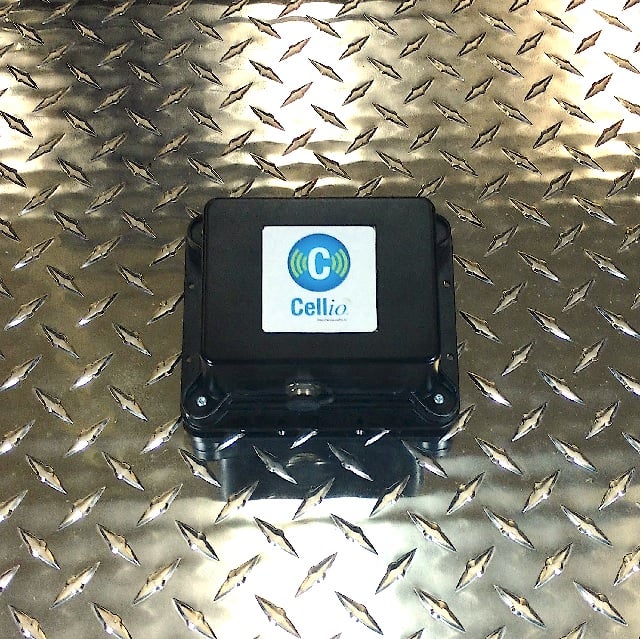 Cellio Wide Area Wireless Network Gateway. Source: Device Solutions Inc.products like the new Cellio Gateway. Until technologies like 5G are fielded, trialed and scheduled for scaled deployment sometime after 2020, 4G LTE technology will be the primary technology supported by the major carriers, for at least the next 10 to 20 years.
"Our newest Cellio 4G LTE Gateway represents our commitment to support evolving cellular networks worldwide while supporting our customers for the foreseeable technology horizon," explains Bob Witter, CEO of Device Solutions.
Cellio's distributed architecture (star topology), with dozens of sensors attached to a Cellio transceiver, connects to the Cellio Gateway, which then connects to the cloud through the cellular network. A single gateway can support hundreds of transceivers on an installation. Leveraging a single cellular connection per site represents substantial cellular savings and overall lower total cost of ownership (TCO) for enterprise-wide installations.
In addition, Cellio Gateways are scalable and simple to deploy. Once deployed, Cellio provides a platform onto which additional transceiver devices and sensors can be added very quickly, easily and inexpensively. Cellio's gateways can simply be turned on and put into place and then automatically connect and start sending information. Installations can be done in minutes with data transmitted to the cloud dashboard almost instantly.
"With the pace of change in wireless standards and cellular network technology we value our partnership with a technology innovator such as Device Solutions," said Lambert Matias, President and CEO, GovMobile, LLC. "We have been pleased with how rapidly we can deploy industrial-grade IoT solutions for our government clients using their Cellio Enterprise IIoT solution."
The newest generation of Cellio 4G LTE CAT1 (with LoRa) Gateways provide:
• Internal cellular antenna
• Internal 900 MHz LoRa antenna – greater than one mile Line of Sight
• Internal LiIon backup battery
• GPS Capable
• Single Gateway can support hundreds of Transceivers; each transceiver can support dozens of sensors.
• AC Power Supply (alternative power options available including solar)
• Waterproof and dustproof enclosure (IP68)
• 4G LTE CAT1 for both Verizon and AT&T (AT&T model includes 3G fallback)