Artificial Intelligence piqued your interest? Do robots float your boat? Speeding vehicles your gig? If you're on the hunt for some out-of-the-ordinary playthings, check out what's in Santa's bag.
Anki Cozmo
This smart, diminutive robot is fun to use and is cute to boot. Cozmo listens to commands, performs tricks,
Anki Cozmoscans faces, remembers names, plays games and explores its surroundings. All you'll need is a compatible iOS or Android device. Like humans, Cozmo's personality evolves as it spends more time with people. It comes with its own toys, three small cubes, which keeps it entertained -- or you can challenge it to a game. It can also teach programming; Code Lab provides access to Cozmo's core functionality. Simply drag and drop a few blocks and Cozmo will act out what's been coded.
Mattel Hot Wheels Ai Starter Set Street Racing Edition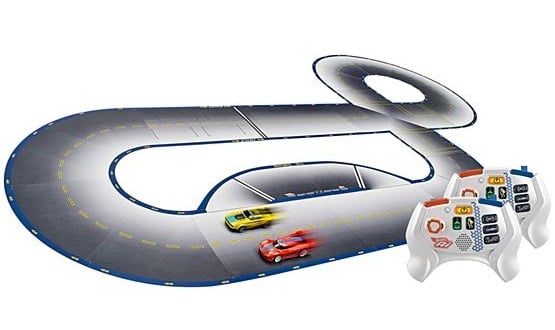 Hot WheelsThis is a far cry from those orange plastic tracks, my friend. This new iteration of the racing classic has Smart Cars that include sensors to help guide your car around the track. Challenge the Ai by placing a vehicle into (a rather ruthless) auto-drive mode. Competitors have been known to launch virtual hazards including oil spills, tire blowouts, etc. The gaming controller can be programmed for three race modes and three skill levels for more than 30 race configurations. Two included cars reach scale speeds of up to 180 mph.
Meccano Erector M.A.X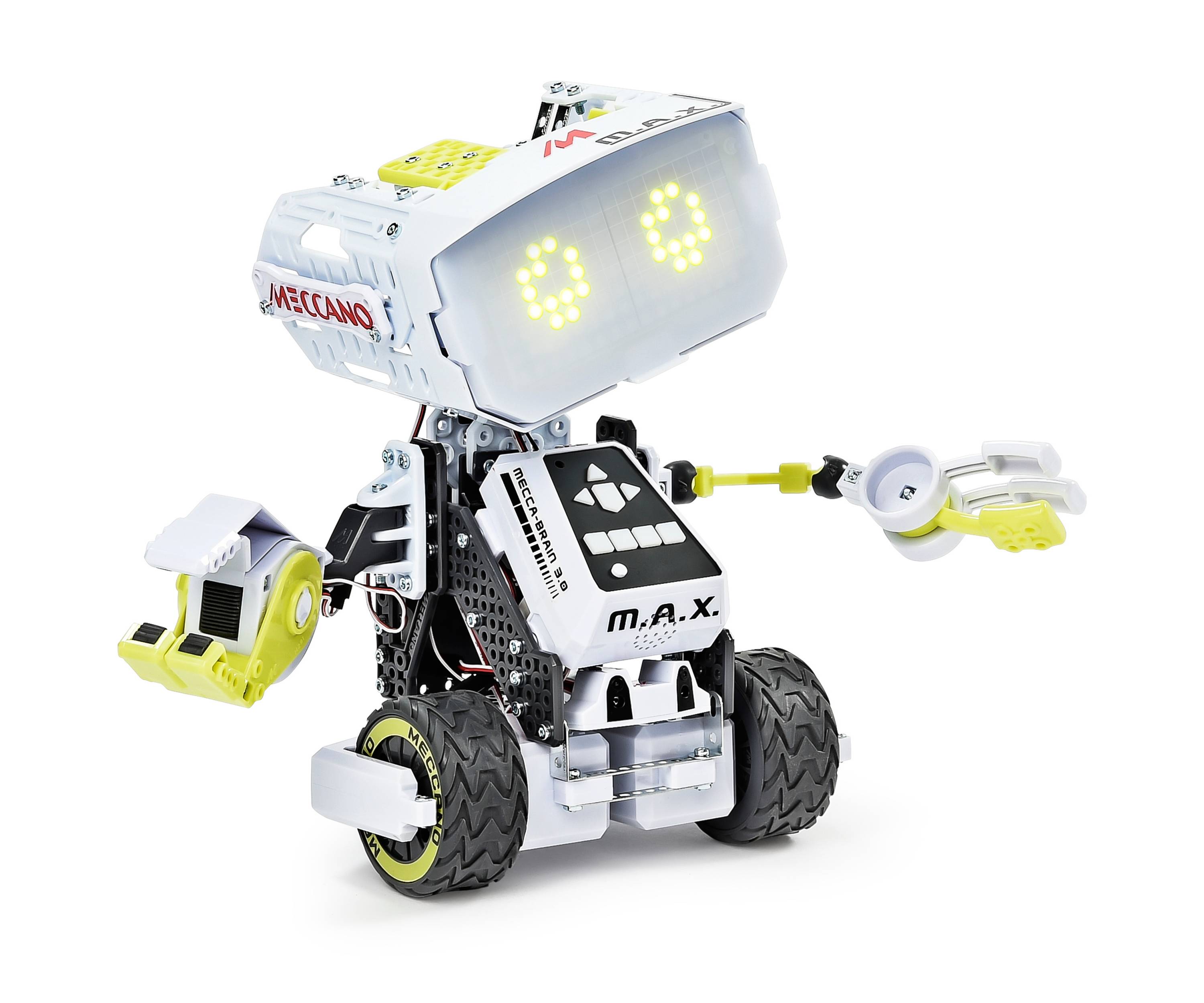 Meccano Erector M.A.X.
Have a little builder? Or a big one? M.A.X. combines AI with customizable programming. The result is a one-of-a-kind robot that guides budding engineers, innovators, and creators through the programming steps needed to build a robot to their specifications. The 12-in. Robot is controlled by voice commands, buttons on the MeccaBrain as well as a free app. Built-in infrared sensors help with agility and prevent it from bumping into obstacles in its path. And don't accuse it of holding in its feelings; Expressive facial graphics are part of the package.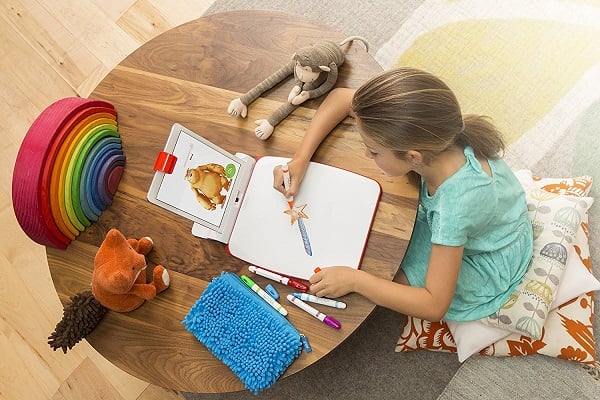 Osmo Creative KitOsmo Creative Kit with Monster and Masterpiece
You'll need an iPad for this gift, but these three smart games transform your iPad into a hands-on tool for creativity and, despite having a monster as master of ceremonies, are quite a bit of fun. Monster is an animated friend who brings drawings to life. Kids interact with "Mo": He asks them to draw things that he puts to use in his world. While Monster is designed for the younger set, kids 7 and up can use Masterpiece, an amazing interactive art tool (Masterpiece). Select an image and Masterpiece transforms it into easy-to-follow lines and helps the child draw it perfectly. A time-lapse video of the creation can be shared.
R.E.V. AIR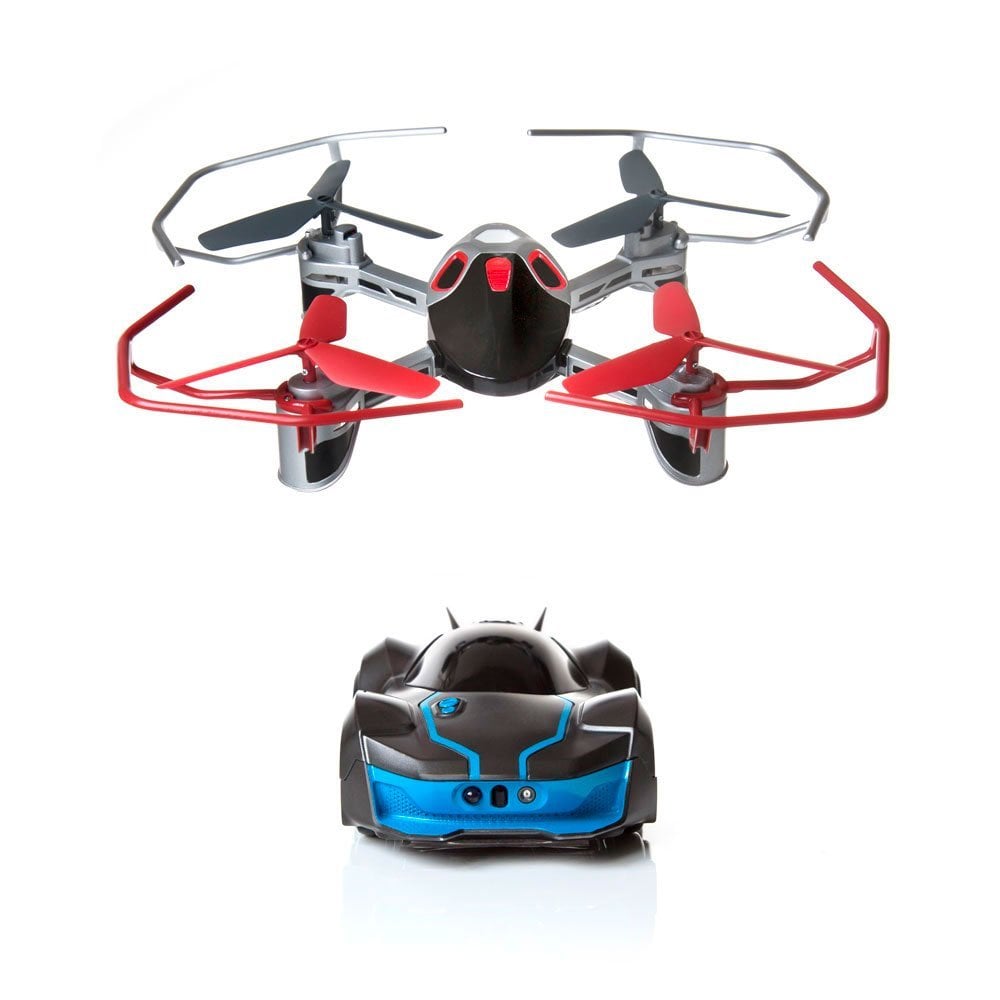 R.E.V. AIR
Everyone wants a drone. Or a sports car. This duo features the R.E.V. quadcopter drone and the R.E.V. car, which are controlled from your Bluetooth tablet or smartphone. Challenge a friend (or foe) or engage in a battle against artificial intelligence by attempting to outwit a series of virtual drivers. The REV vehicles features include autonomous driving, situational awareness and object detection, so indoor play isn't quite as hazardous to fragile objects.