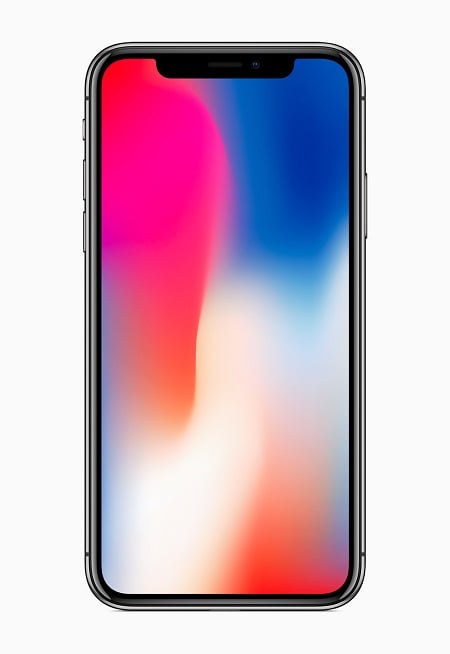 The iPhone X. Image credit: Apple Inc.
According to San Francisco-based cashback website Ebates, top holiday gifts this year include several in the technology category. Also on the list are travel getaways – a recent survey* conducted on behalf of Ebates, a subsidiary of the global internet services company Rakuten, found that 72 percent would forego gifts for a getaway.
That same survey indicated that one in five Americans plan to spend between $250-$500 on holiday gifts this year, while almost as many will spend $750-$1,000 (17 percent) or more than $1,000 (18 percent).
Battle of the smartphones
Smartphone preferences seemed to skew along age categories. Given the choice between a new-model iPhone or a Samsung Galaxy S8, adults went for the Samsung (38 percent of those surveyed) while teenagers went for the iPhone 8 or iPhone X (35 percent each). Interestingly, neither group preferred the iPhone 8 Plus, which scored percentages in the low- to mid-20s across the board.
Of course, none of these gifts are cheap: starting prices for each model range in the several hundreds of dollars (Samsung Galary S8, $724.99; iPhone 8, $699; iPhone 8 Plus, $799; iPhone X, $999). You can compare the three new iPhone models here.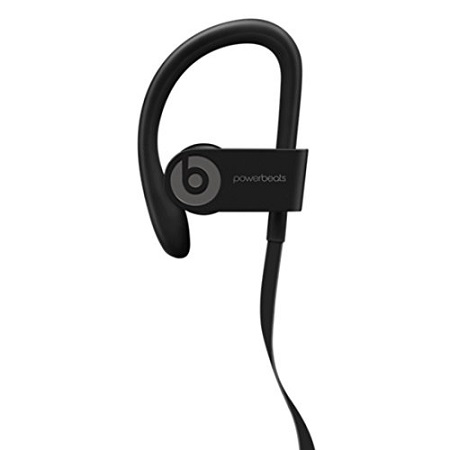 Beats earbuds. Image credit: Apple Inc.
Trends for teens
Among teens surveyed, Beats wireless earbuds are the top gift of choice (44 percent). Prices range from $149.95 for the Beatsx, which features eight hours of battery life, to $199.95 for the Powerbeats3 Wireless, with 12 hours of battery life and sweat- and water-resistance for optimal design when working out or training.
When broken down by gender, drones top the list for boys (47 percent); CNET published a buying guide on the many 2017 models available, which vary widely in price based on what they are designed to do. Meanwhile, Polaroid cameras topped the list for girls (52 percent).
Wait, Polaroid cameras? Didn't those go the way of the dinosaur? Apparently, they've made a comeback. A number of companies make instant-photography cameras; Wired magazine recently published a guide to the best choices, from the inexpensive Fujifilm Instax Mini 9 ($69) to the stylish Lecia Sofort ($299).
Other popular gifts for teens include the Nintendo Switch ($299.99), Bose portable speaker ($109.95 to $299.95, depending on model) and Amazon Echo (the new, second-generation model is currently $99.99).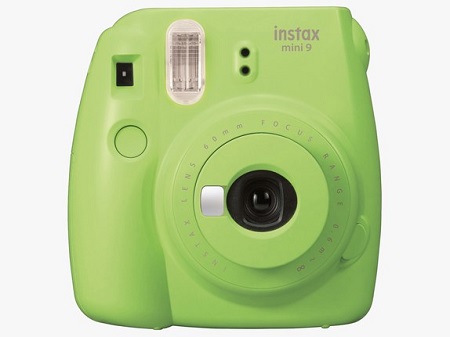 Fujifilm Instax Mini 9. Comes in five colors. Image credit: Fujifilm.
Non-tech gifts are cool, too
At 77 percent each, both the adult and teen groups surveyed chose a gift card as the non-electronic gift they'd most want to receive. Clothing, shoes and accessories also earned high marks from both groups.
But if you're thinking about getting the kid a fidget spinner, you might want to think twice: only 15 percent of teens put the once-trendy toy on their wish list, although 27 percent of parents think that they're still a hot gift.
Why Ebates?
From now through Christmas, select retailers are participating in double-cashback deals on Ebates. The site offers free membership and the ability to shop online at over 2,000 top-name retailers -- while earning a percentage of every purchase. For more details, visit ebates.com.
*The survey was fielded nationally among 1,034 adults and 507 teens by Propeller Insights on behalf of Ebates.