Machinery
Laser-Engraved Gift Ideas for the 2017 Holiday Season
27 October 2017
Sponsored content
I love finding the perfect gifts for the holidays, and as they approach, I am starting to brainstorm gift ideas for my loved ones. In addition to all of the new gadgets available for purchase this year, there are also quite a few cool laser engraved gifts on the market, as well as gifts you can create with your own laser at home!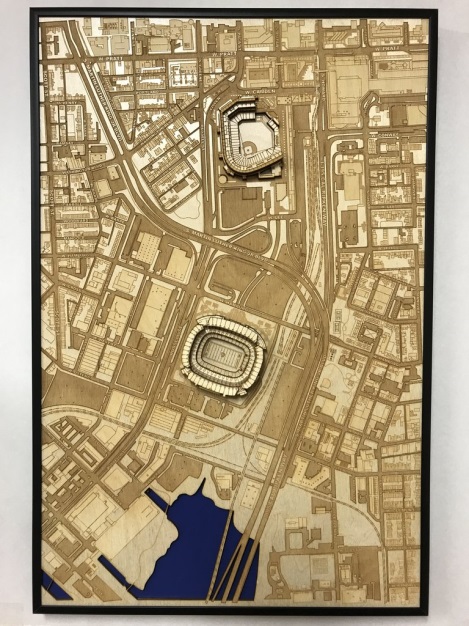 StadiumMapArt, Baltimore, Maryland. Source: Zach Holt / StadiumMapArtOne example of a laser engraved gift can be found at StadiumMapArt. StadiumMapArt offers laser engraved artwork of sports stadiums and their surrounding cities. The stadium pops up from the matte, black metal frame, and the surrounding city is engraved into thin plywood.
StadiumMapArt artist Zach Holt described the process of creating these maps and what he is expecting for the holidays.
According to Holt, there are two StadiumMapArt styles available. The classic style is the Map Art that has the 3D stadium laser engraved on the plywood with the surrounding streets and city engraved around it. Picture a zoomed-in map of a stadium and surrounding streets, buildings and even bodies of water.
Holt said, "We have to draw each street and building because there is no way to load a map directly to the laser. The initial drawing stage takes about 80 hours, and then the laser engraving takes about 45 minutes, depending on the size. Then I paint any bodies of water on the map and frame it."
The second style offered by StadiumMapArt is the StadiumStateShape. This design is less detailed than the Map Art and resembles a zoomed-out map of the entire state. The 3D stadium appears on a plywood map along with laser engraved state highways instead of buildings and streets. "There are more options with the State Shapes because they are easier to engrave," said Holt "so we are able to offer more stadiums and states, making them the popular time on our site."
Holt says there is high demand for these maps around the holidays, with the most popular maps being Columbus, Ohio, and New York, New York. Holt hopes to have two more city maps out before the holiday season.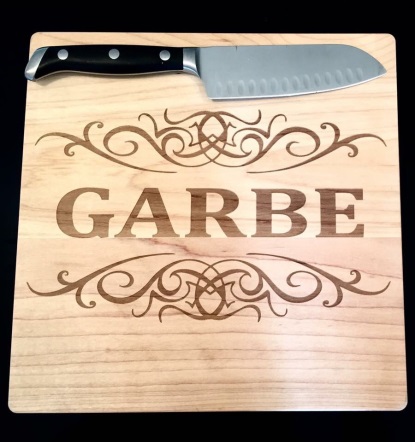 Figure 2. Cutting boards are great items for engraving. Source: Hint's Laser EngravingAnother good laser engraved gift is the John Boos Cutting Board. These cutting boards can be customized with names or quotes with less than 500 characters. There are three designs to choose from, and the cutting board is 10 x 10 x 1 in. The designs are laser engraved onto the wood and users can still use the board freely. This is a great gift for the chef (professional or amateur) in your life!
Ornaments also make fantastic gifts – whether they're adorning your own tree or given as a present. Using a laser, you can cut variety of tree decorations, from commemorative ornaments (think: "baby's first Christmas"), to sparkly snowflakes! Wood and acrylic are very durable materials that come in many shades, which make them a perfect choice for laser cut/engraved Christmas tree ornaments! Epilog Laser has a video that shows wood ornaments being printed with one of their lasers and offers instructions on how to laser your own acrylic ornaments.
Laser engraved or cut gifts are great choices for your friends and family. There are plenty of options out there, but you also have the option of making your own gifts with your at-home laser. Happy holiday season!
Find Free Electronics Datasheets