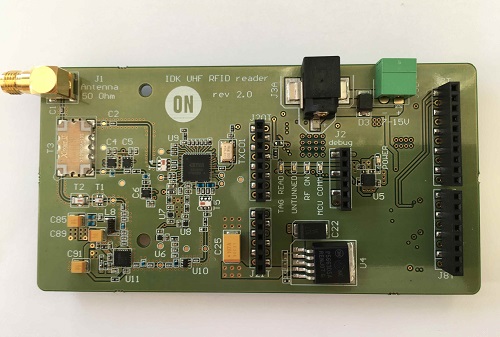 The new IoT Development Kit. Source: ON SemiON Semiconductor has released two new development boards for the internet of things (IoT) that include Bluetooth low energy technology and smart passive sensors (SPS) for designers to create new smart home/building, smart city, industrial automation and health applications.
The Bluetooth low energy shield features ON's recently launched RSL10 multi-protocol Bluetooth 5 certified radio system-on-chip (SoC). The option gives designers the choice of connectivity for extending reach and sensing and actuator options including lighting and motors.
Both new shields expand the configurable, modular options for sensing, actuation and wired/wireless connectivity of the IoT Development Kit (IDK), allowing for a flexibility agnostic approach to design.