Hyundai Motor America and Smartcar are working together, connecting businesses to owners' vehicles to help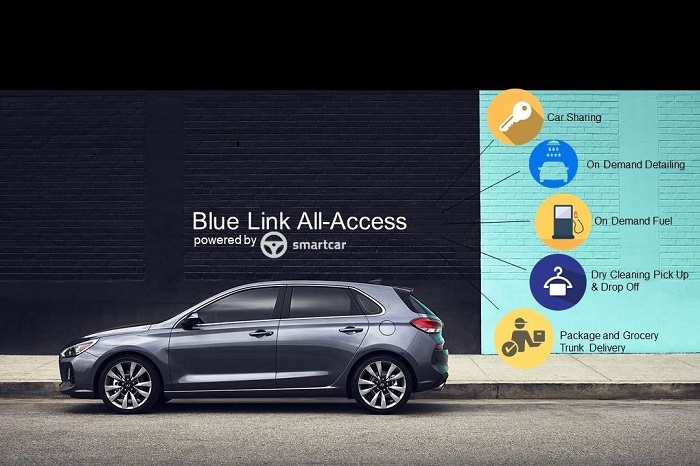 Hyundai, Smartcar offer owners Blue Link to help manage daily tasks.car owners accomplish daily tasks, such as mobile car washing, grocery delivery, parking location and on-demand fuel delivery. The businesses will be able to securely access Smartcar/Blue Link equipped Hyundai vehicles on a temporary basis. The business will receive information such as the vehicle's location data and mileage and the app will have remote locking/unlocking capability. A pilot program called Blue Link All-Access will begin with California businesses in the first half of 2018.
The owner connects a Blue Link account to the business app and makes a request (get groceries, detail car, etc.). Blue Link locates the vehicle and provides access to it temporarily for the service provider. After the task is completed, it is secured by the representative and the access is removed. The owner receives a completion notification.
Smartcar's platform uses extensions to Hyundai Blue Link to send remote functions to the automobile's Telematics Management Unit. The model provides ease of "plugability" so various services can be included within the ecosystem.