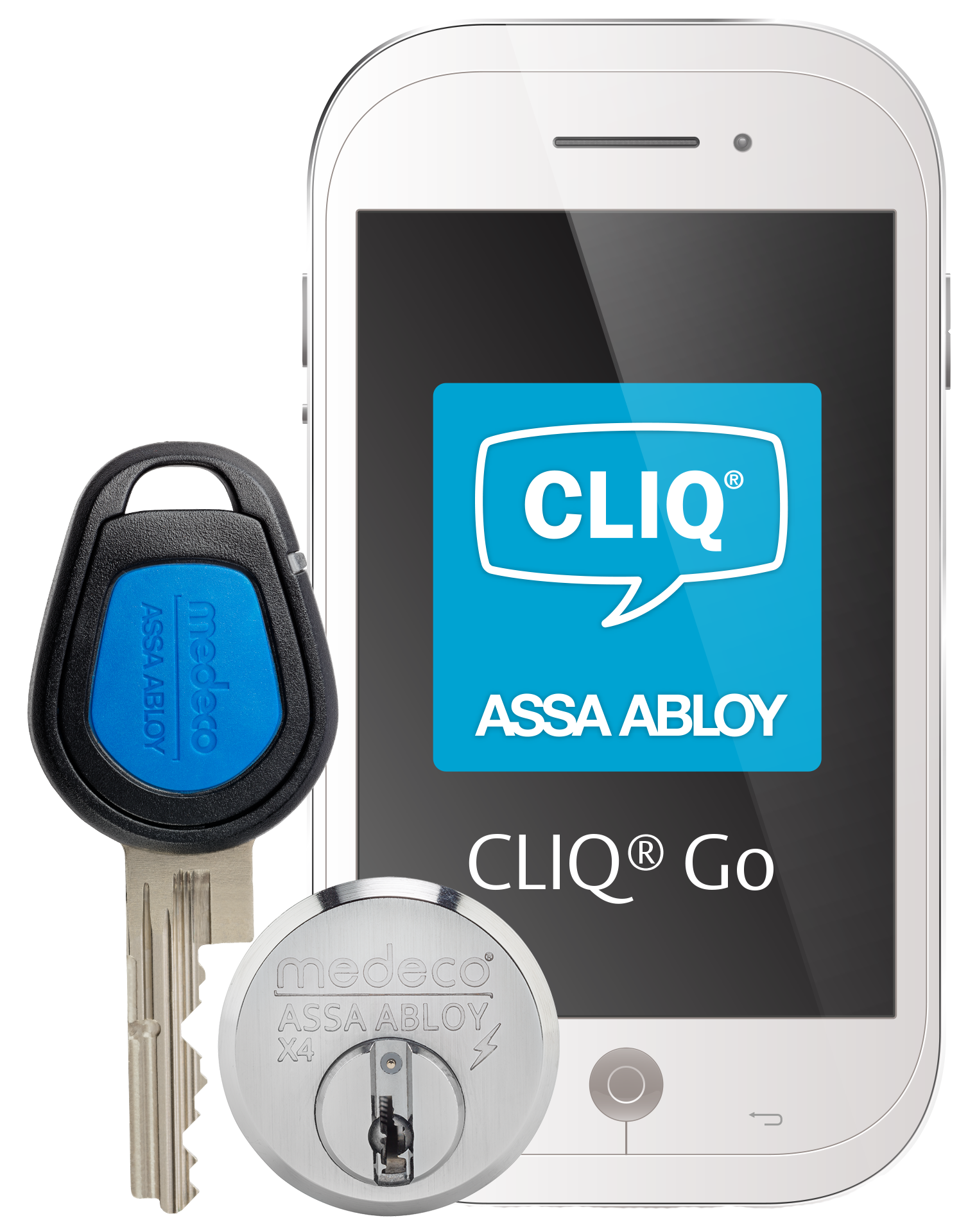 Source: Medeco Security LocksMedeco Security Locks has introduced a new addition to its CLIQ family called the Medeco CLIQ Go.
Medeco CLIQ Go is a cost-effective, intelligent key system for small to medium-sized businesses. The key system manages security on-the-go using the CLIQ Go app on a mobile device.
The set-up and installation time of the key system is fast and convenient. CLIQ Go is sold and managed by local locksmiths. The CLIQ cylinders retrofit a business's mechanical cylinders. The system doesn't require hard wiring. All the power of the system comes from the CLIQ key. The locksmith handles the installation, programs the keys and provides the business owner with basic system training on CLIQ's software. Owners can use the CLIQ Go app on a mobile phone or pad to quickly change an opening's access rights, modify key schedules or disable a key on any opening.
For locksmiths, CLIQ Go is a great way to introduce intelligent key systems to their customers. It's also a way for locksmiths to create a recurring revenue stream through web hosting fees and by building onto a customer's system as needs change.
To learn more about CLIQ Go, please visit Medeco.