Royal Philips' new IQon Elite Spectral CT helps clinicians review patients' scans with more certainty because of its enhanced visualization technology.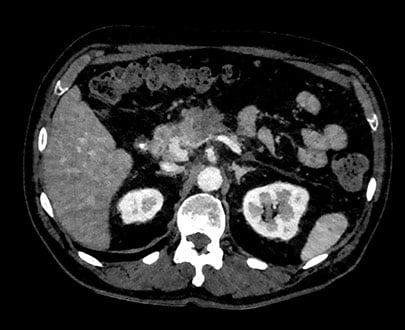 IQon Elite Spectral CT scans support ER and oncology care. (Source: Royal Philips)
The IQon Elite Spectral CT is a new configuration of the world's first spectral detector-based computed tomography (CT) scanner. The device is touted as being able to not only improve diagnostic confidence while enhancing the patient experience, but also to support the needs of emergency/trauma and oncology care. The goal is to give patients confident diagnoses based on the first scan.
The enhanced features and benefits include improved diagnostic certainty, higher patient volume and enhanced clinical breadth. Improved reconstruction speeds and better visualization of bone marrow pathology provide better enhanced diagnostic certainty and confidence within emergency and trauma departments. Subsequent scans are often unnecessary as a result. The scanner's precision in estimating electron density renders enhanced tissue characterization, which is especially useful in the treatment of oncology patients.
More patients — up to 200 — can be served with IQon Elite's faster reconstruction speeds. That's particularly beneficial in healthcare facilities with large numbers of patients, particularly in the emergency department. CT can be a commonly used imaging modality.
The IQon Elite Spectral CT's new radiation therapy planning couch and bariatric tabletop accommodate larger patients, providing greater clinical breadth.
The scanner will be available globally during the first quarter of 2018.