Earlier in November, the OPPO F5 4GB phone hit the streets in India; on Monday, the OPPO F5 6GB was available to order.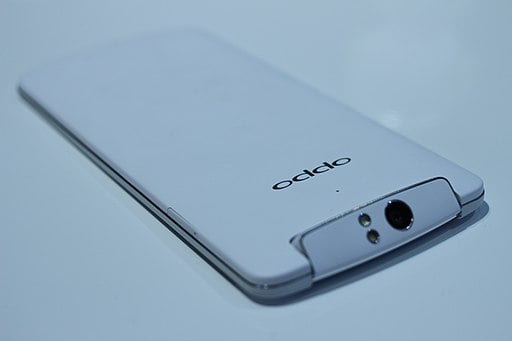 Source: OPPO
The 6GB device offers 64GB of storage, compared to the earlier 4GB version with 32GB of storage, The new phone costs Rs. 24,990 ($387 USD) and is the first phone to be equipped with 6GB RAM in its price segment. It has a 6-in., Full HD, full-screen, 18:9 display.
The OPPO F5 6GB camera has larger storage, providing users with a smoother operation experience.
The company said the device has "ground-breaking technology," which is designed to personalize beautification for selfie subjects. The F5 6GB can distinguish each person's face features from skin tone and type, gender and age. The camera uses more than 200 facial recognition spots that reference the image against a global database of human faces to learn facial features, shapes and structures.
The brand is in a marketing partnership with fashion magazine Vogue, which is celebrating its 10 year anniversary in India by including the special red edition of the OPPO F5 selfie expert in customized leather gift bags.
OPPO is known as an innovative player in the space. It was the first brand to launch smartphones with 16 MP front cameras and introduced the motorized rotating camera, Ultra HD and 5x Dual Camera Zoom technology.