Huawei unveiled its WTTx business solution at the 8th Global Mobile Broadband Forum today in London. WTTx is a 4G & 4.5G-based solution that uses wireless technology to provide fiber-like broadband access.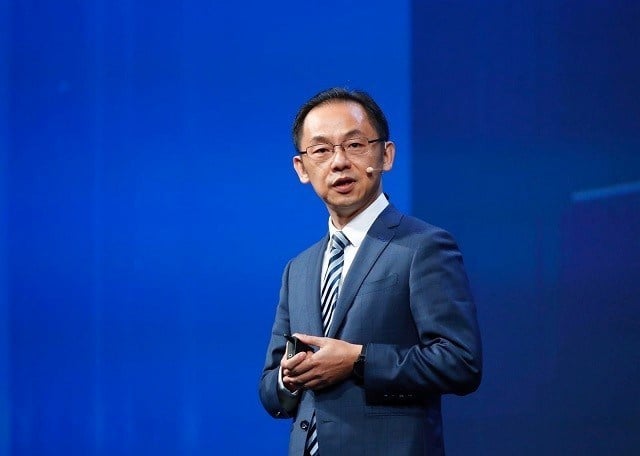 Ryan Ding, president of Huawei's Carrier Business Group.WTTx is low cost and easy to maintain; studies report that deploying WTTx can return an operator's investment in two years.
With the potential of 5G emerging, Ryan Ding, president of the Carrier Business Group, urged the attendees at the 8th Global Mobile Broadband Forum, to begin building new services based on 4.5G networks in order to lay the foundation for the next generation.
In his keynote speech titled "New Capabilities, New Business, New Growth," Ryan Ding noted smartphones appeared a decade ago, resulting in explosive growth in mobile data service and drove global mobile carrier revenue beyond $1 trillion. Carriers look toward 5G services to provide new growth in all industries. The technology will provide customers seamless access to high-demand applications, and provide the ability to post and stream high-resolution content, and excellent, device-agnostic experiences more efficiently.
Additionally, demand for IoT technology is growing; Gartner predicts that by 2025, the IoT market volume could be 1.9 trillion US dollars. That will boost the demand for new 5G services in homes and vertical industries, boosting new business opportunities. To seize the new business opportunities of the 5G era, Ding said, carriers need to build new business capabilities tailored to take advantage of the features of the next-generation technology.