Lighting
SALIOT – Displaying Artwork in the Best Light
01 November 2017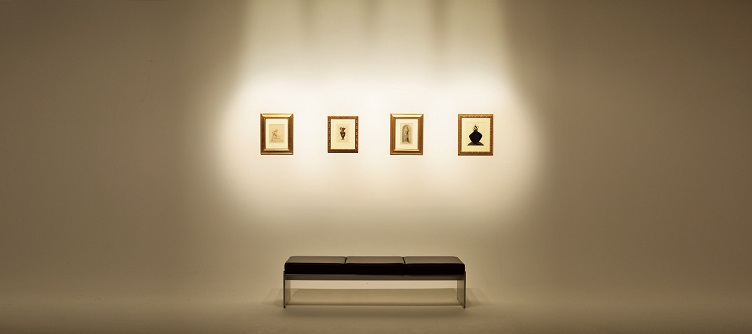 Sponsored content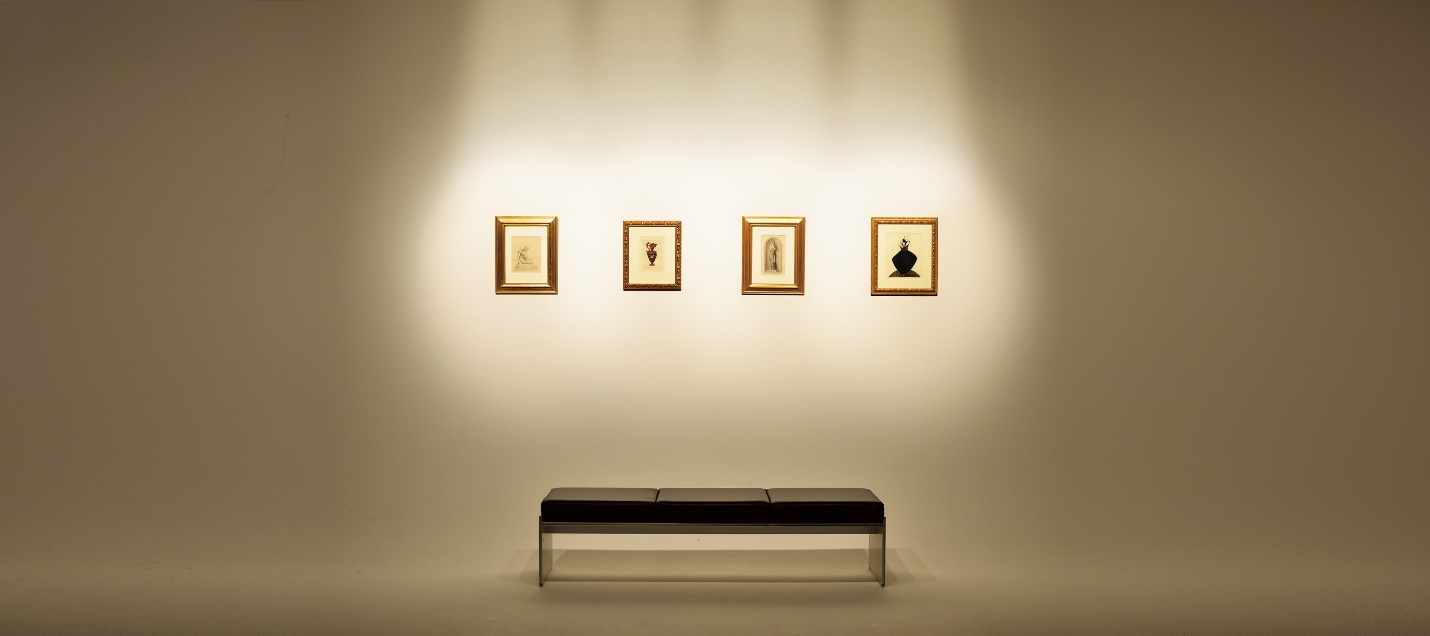 Figure 1: Functional light distribution design will facilitate a creative wall washer effect. Source: NMB Technologies CorporationSetting the proper lighting is critical for the optimal display of artwork in museums and galleries. Small variances in color temperature or lighting intensity can change the aesthetic experience for the viewer. Even more important than the visual display of the artwork, however, is the potential damage caused by incorrect lighting. The correct light exposure is a complex issue and one that is critical to both the visual aspects and to preserving the art from decay.
Natural light is aesthetically pleasing, but the adverse effects of ultraviolet (UV) light exposure from natural lighting have been understood since ancient times. When natural light is obscured to shield artwork from UV light, the result is higher costs incurred by museums and galleries due to the consumption of artificial light. Likewise, incandescent lighting also contains UV light, so museums and galleries use UV filters over the bulbs to eliminate it.
New technology is helping to alleviate both the harmful UV light and cost concerns. Some museums are attempting to incorporate natural light without the damaging effects by using fiber optic technology to provide natural light to specific rooms or spaces but directing it away from the delicate artwork. Another solution is to incorporate LED lighting, which is much less costly than traditional lighting. In addition to cost savings, LED lighting does not radiate UV light.
LED lights can be engineered to provide light almost identical to the light given off from the halogen bulbs they are replacing. However, while incorporating LED lighting may be pleasing to the eye and help save on energy costs, it can still be damaging to artwork if not used properly. Lighting designers and museum experts are implementing new strategies to solve this complex problem. Some solutions include dimming gallery lights and using them to accent the artwork instead of lighting an entire room. LED lights are also being engineered to control luminosity more easily and precisely.
SALIOT LED Light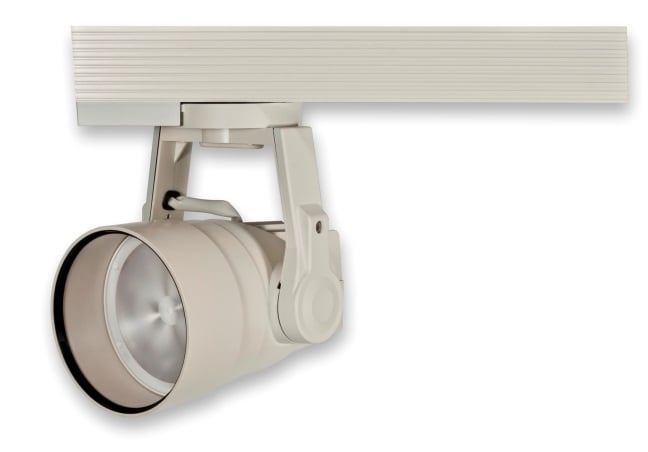 Figure 2: SALIOT tracklight MS-V2. Source: NMB Technologies Corporation
NMB Technologies Corporation, part of the MinebeaMitsumi group of companies, is at the forefront of LED light engineering. The SALIOTTM (smart adjustable light for the internet of things) is a totally new concept in LED lighting for museums, galleries, car dealerships, retail and event spaces and other applications with special lighting requirements. SALIOT goes beyond the imagination of illumination and moves lighting to an exceptional experience. Integration of state-of-the-art optical technology as well as circuit, motor and wireless communication technologies introduces a new world of smart lighting.
SALIOT embeds multiple optical elements and intricate prism patterns into its super-thin lens to freely control light to suit the specific application. The light distribution angle can be adjusted from as narrow as 10 degrees to as wide as 30 degrees by using compact motors to change the distance between the LED and the lens, optimizing the lighting for any application.

Figure 3: The distance between the LED and the lens is changed to freely control the light distribution angle. Source: NMB Technologies Corporation
Natural light contains all of the visible colors in equal amounts and highlights shape, texture and shading as it touches a surface, making it ideal for museums and galleries. Using the SALIOT LED, the color temperature and average color rendering index can be adjusted and tailored to the application or mood. Lighting can be adjusted to mimic an incandescent bulb, natural sunlight or anything in between, without the harmful UV light or need for filtering.

Figure 4: The combination of the average color rendering index and color temperature. Source: NMB Technologies Corporation
Installation and Ease of Use
Museums frequently rotate artwork, either to feature different pieces, to provide a new experience for the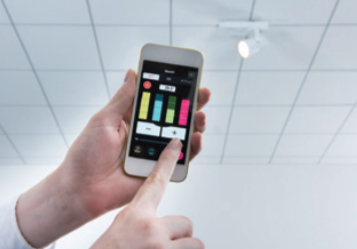 Figure 5: Download the smartphone app and adjust the SALIOT with a single touch. Source: NMB Technologies Corporationviewer or to limit light exposure to sensitive works. Some museums even have special rooms with reduced lighting to house sensitive collections. Frequent rotation means that frequent lighting adjustments must be made to tailor the light to the new drawing, painting or photograph. Since most museums and galleries typically have higher ceiling heights (12 to 15 ft.) than normal home or office ceilings (8 to 9 ft.), ladders or lifts are required to adjust the lighting.
By installing the free SALIOT smartphone app, light adjustments can be made from the floor, eliminating the expense and long hours of work on high ceilings. The SALIOT is available as either a track light or an outlet box mount fixture, making retrofitting to existing installations easy and inexpensive.
Users can expertly control irradiation direction and light distribution angle with the touch of their finger. In addition to the distribution angle, the light also incorporates motors for pan and tilt functionality, providing the perfect lighting to any situation. The smartphone app communicates with the SALIOT using Bluetooth mesh and allows for the control of up to 100 devices per network.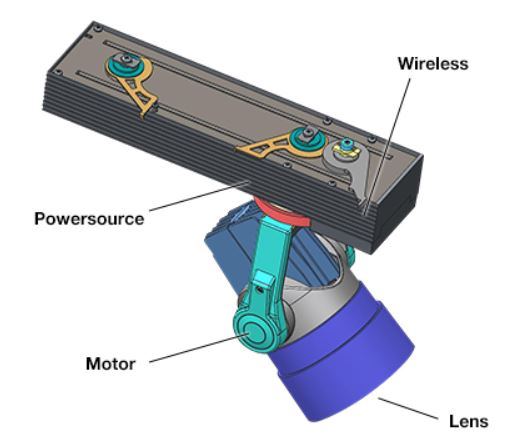 Figure 6: SALIOT main components. Source: NMB Technologies Corporation
The smartphone app can control the following features:
Single device or group operation
Power on or off
Brightness/dimming: 1-100%
Color temperature
Left/right position
Up/down position
Light distribution
Additional Applications
While museums and galleries have unique lighting requirements, they are just one of many applications that are ideal for a SALIOT installation. The SALIOT can provide a variety of lighting presentations to suit every application and is ideal for applications where lighting requirements change frequently.
Car dealerships present another challenge for lighting designers. Showrooms typically feature high ceilings and a constantly changing display of cars for new models or seasonal events. While traditional fluorescent or incandescent lights can be used, they are costly and do not provide any flexibility in lighting when requirements change. By changing the light distribution, SALIOTs can be tailored to enhance the luxury and value of the cars displayed in the showroom. SALIOT transforms a time-consuming and sometimes dangerous task of using a ladder and moving the lights by hand, to an easier and safer solution by using SALIOT's app to make quick changes to the illumination of a car or showroom display.
Exhibition halls, conference centers and event sites all feature constantly changing displays or subjects that require different illumination and light positioning, frequently complicated by high ceilings. Using SALIOT LEDs and the smartphone app lets the user easily change and customize the lighting to optimize the viewer's experience.
Awards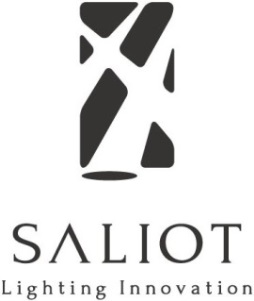 The SALIOT CUBE has received the 2017 iF Design Award. This award is recognized as a symbol of design excellence around the world. Only 75 of the 5,575 entries from 59 countries were honored with the iF Design Award. The new SALIOT Cube also received the 2016 Good Design Award from a Japanese organization that formed in 1957 with the goal of improving the Japanese industry and lifestyle culture through exceptional design, as well as the 2016 Lightfair International Innovation Award.
Specifications
SALIOT MS-V2 series is a mesh network enabled motorized LED track luminaire wirelessly controlled from as far as 60 feet by Bluetooth via a smart device with the SALIOT iOS or Android App. As many as 100 SALIOT MS-V2 units may be grouped and settings can be saved as scenes. The SALIOT app controls the luminaire's motors and LED module to adjust beamspread (zoom) of 10° to 30°, horizontal rotation (pan) of 360°,90° vertical adjustment (tilt), on/off switching and dimming from 100 to 1.0 percent.
SALIOT MS-V2 LEDs may be configured for color rendering (CRI) and correlated color temperature (CCT), delivering undimmed luminaire light output ranging from 2157 lumens to 3277 lumens.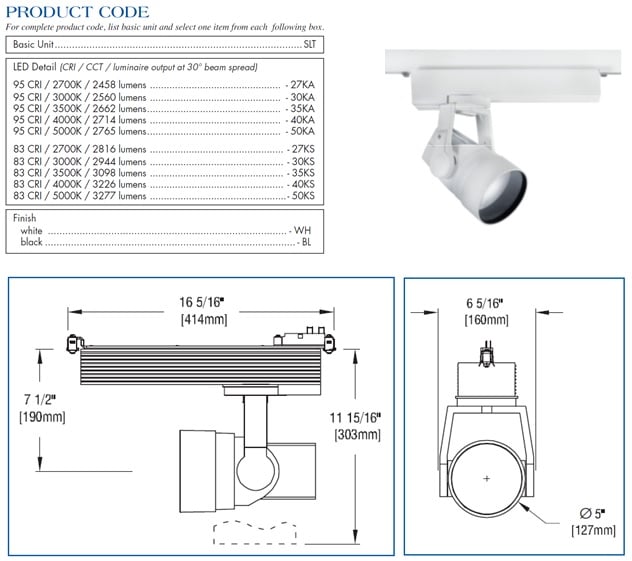 Figure 8: SALIOT features and specifications. Source: NMB Technologies
Conclusion
SALIOT moves lighting beyond imagination to a new lighting experience. Combining preeminent optical technology and circuit, motor and wireless communication technologies with ease of installation and the benefits of LED lighting captures a new world of smart lighting. Whether your application is a museum for displaying artwork, an automotive showroom displaying luxury vehicles or a large exhibition in need of an eye-catching effect, SALIOT puts your subject in the best light.
To see the full SALIOT product line please visit the NMB Technologies Corporation website - http://www.nmbtc.com/s-a-l-i-o-t/
Find Free Electronics Datasheets