Gun control, and more recently a device called a bump stock, is a hotly debated topic these days — and for good reasons. Criminals don't care about the laws; they will use whatever they can get, be it illegal or not.
Guns are a physical device typically made of metal, plastic or wood. They require precision engineering to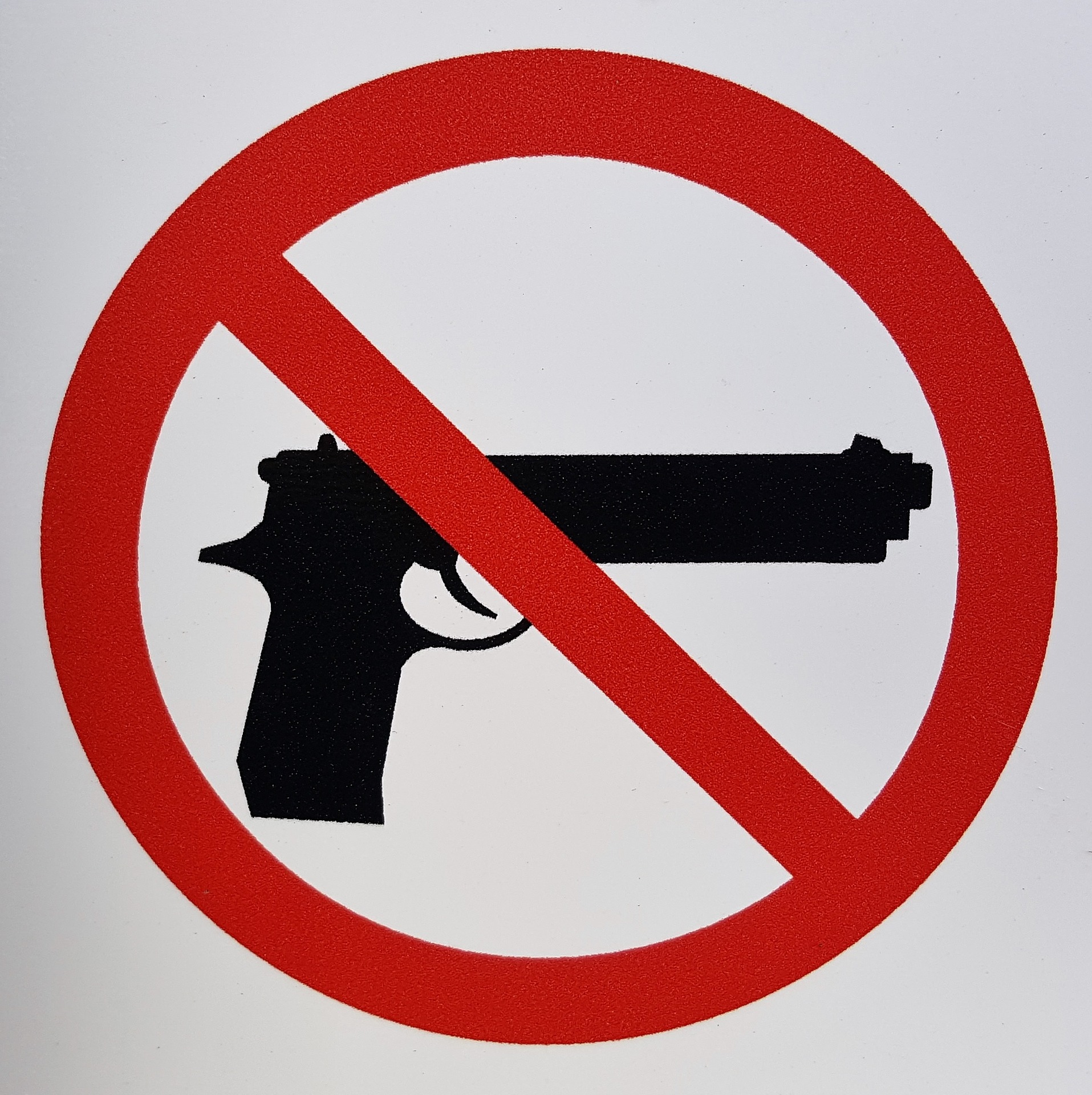 operate correctly, which is usually provided by a licensed gunsmith. More recent manufacturing techniques could make them easier to produce without much skill.
Producing a gun is something that a decent machinist could likely do with a lathe and milling machine, tools that have been around for ages. This is made even easier by the fact that gun parts such as the barrel and stock can be purchased without any checks. Only the part of the gun — called the receiver — that essentially connects all the other parts is considered "the gun" and receives an ID number that can be traced to the owner.
It is currently legal to make your own gun, provided it is not intended for sale or distribution. However, you are not allowed to make guns that would be illegal to purchase otherwise, such as a fully automatic machine gun.
It is also legal to purchase a receiver that has been 80 percent machined and therefore is almost complete. Even though there is 20 percent of machining required to finish it, it is not considered a gun, so it is legal to sell without any checks or serial numbers.
A design for a 3D printed bump stock has been available for download for at least 4 years now that can be printed on a sub-$300 printer in about a day. The legal-at-the-time-of-writing bump stock that enables a semi-automatic weapon to fire in a similar fashion to a fully automatic, is a simple plastic part.
3D Printing in metal is currently very expensive and machines are not typically owned by an individual. As technology improves this may change, as nanoparticle jetting and other technologies could soon enable desktop 3D metal printers. Already, a design for a 3D printed plastic gun made a splash in the news — despite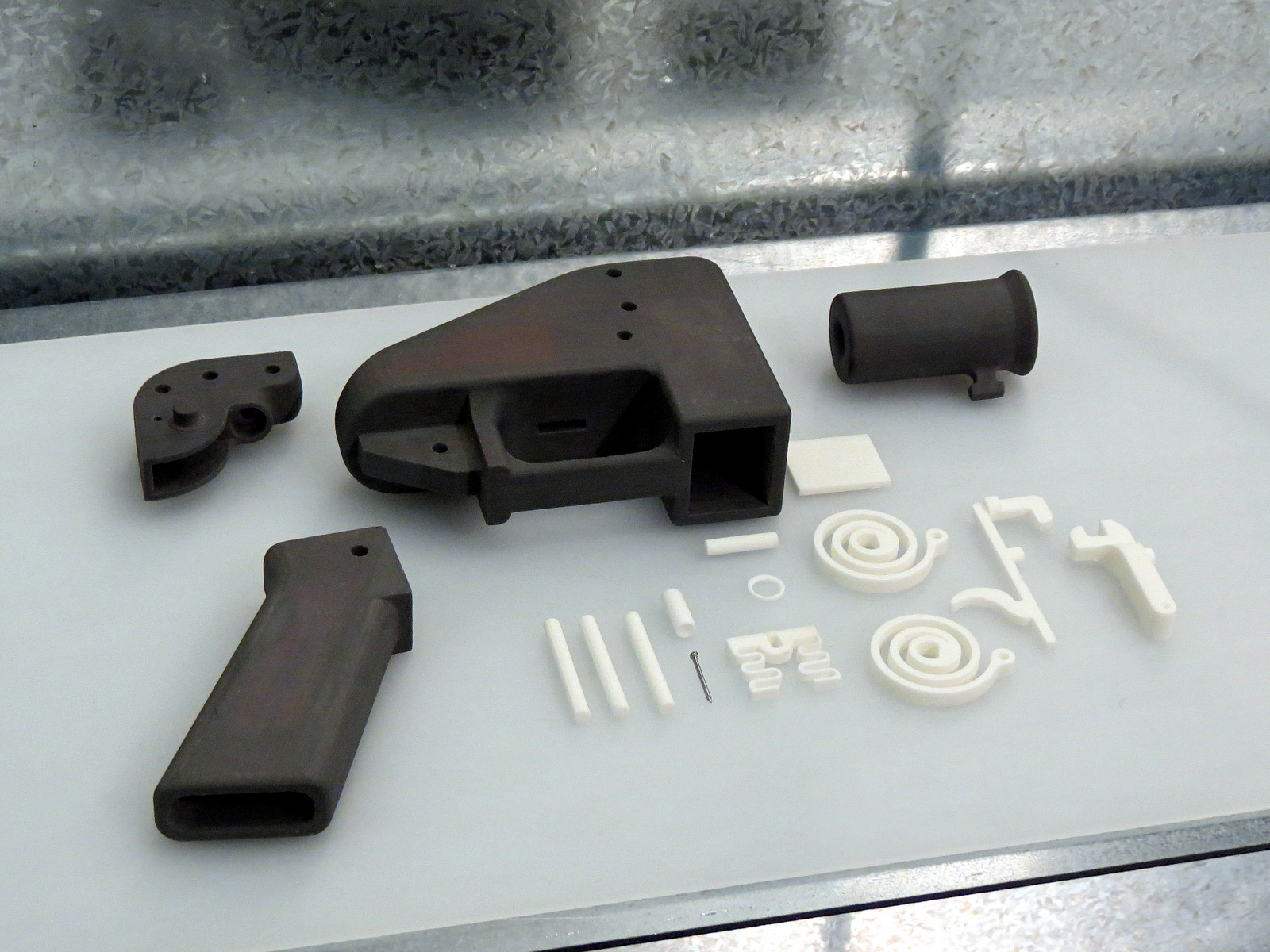 The Liberator. Source: Justin Pickard/CC BY-SA 2.0 the fact that it required an expensive printer and had a limited single shot capability.
Computer numeric controlled (CNC) machines have been around for a while, but the price to buy or make a simple one has become more affordable in recent years. This means that making accurate things out of metal and plastic is becoming affordable for a large range of hobbyists.
As manufacturing technology gets better and more affordable, the "gun question" becomes: Would a law be able to stop a physical device from being made from a relatively simple process?
This question has come up before regarding the counterfeiting of money, in the case of copier and printer technology. Now, if you try to scan or copy currency, the device will detect it and simply not allow you to scan or copy. This detection has been built into the device to thwart would-be criminals. Perhaps we need to make our 3D printers and CNC machines recognize what they are creating, but is that possible? In the case of currency, this detection is possible because specific identifying dimensions and marks are not too difficult to detect. With currency, bills of the same country and denomination are also identical, so there is a limited set of bills to be detected. In the case of guns, there are many different part designs. The detection algorithm would also have to keep up with current laws and receive continuous updates. One additional problem with this is that since many makers choose to build their own 3D printer or put in their own controlling circuit run on open source software, makers with such skills would be able to bypass any algorithm.
At the moment, none of these issues are very significant and perhaps they won't be for a long time. Perhaps when that time comes we can teach our manufacturing machines to not make weapons. What I do know is that someone who is determined will find a way — legal or not.