Building robots is a great career choice. The robotics market is growing with every technological discovery and there are plenty of opportunities for young professionals. You can go to a two-year vocational school for building robotics, or you can go to a four-year college and receive a bachelor's degree in robotics or a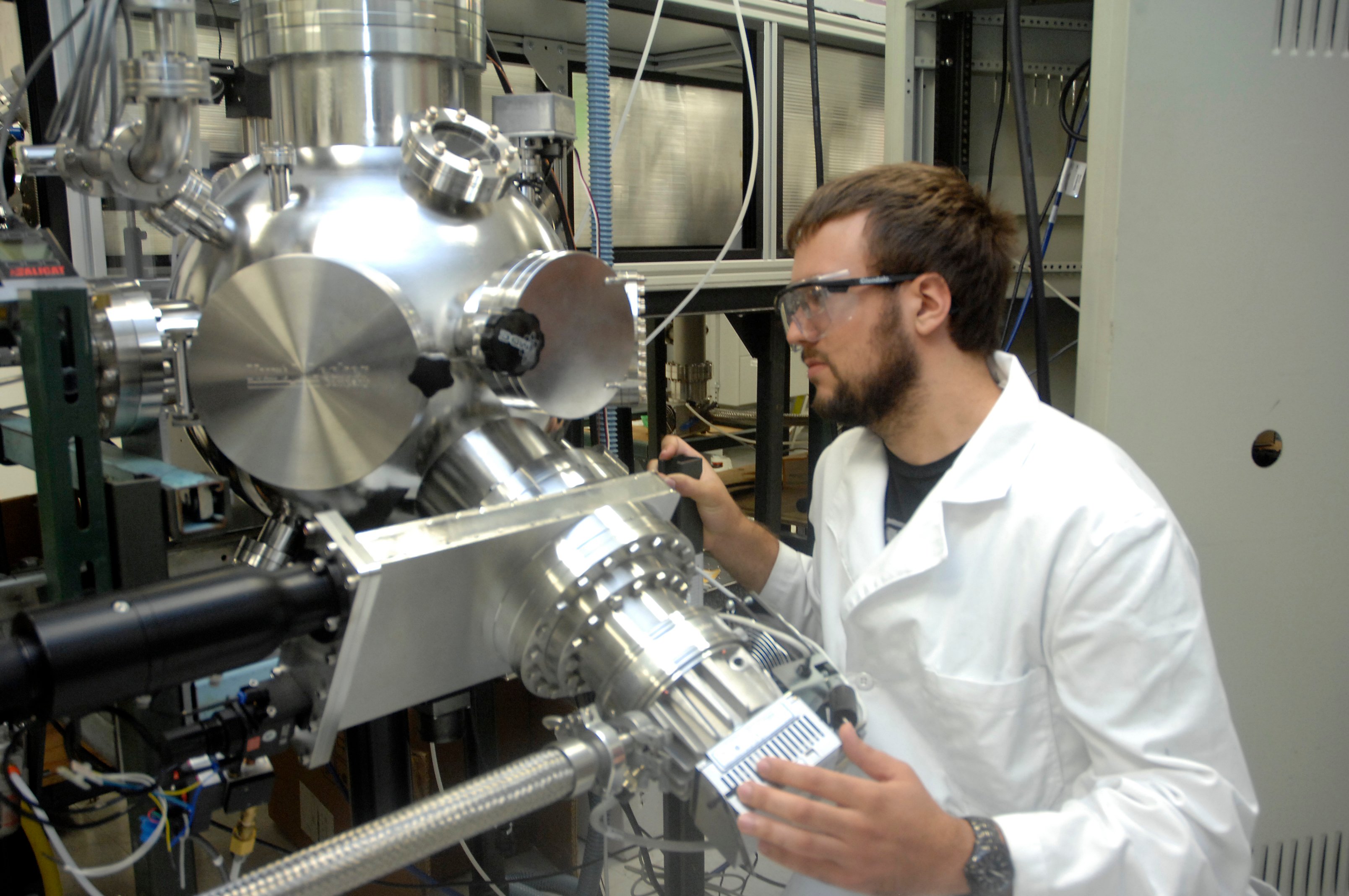 Benjamin Pierce, a research scientist in the Superconductor Pulsed Laser Deposition Lab (Air Force photo by Al Bright)
robotics-related field. Most people who build robots choose to pursue a bachelor's degree in order to further explore robotics beyond two years of schooling. If you are thinking about pursuing a career in robotics, this is the list for you. Read on to learn more about the top robotics-related majors that are currently offered at most schools.
1) Robotics
Depending on where you choose to go to school, robotics is the perfect major for a future robot builder. UC Berkeley, Johns Hopkins University, Stanford University, MIT and the University of Southern California are just a few of the colleges with the best robotics programs in the U.S. Each of these colleges has a school for robotics and major robotics labs on their campus. A robotics major will cover all the areas that one would need to study before building robotics.
2) Mechanical Engineering
Mechanical engineering majors focus on the physical systems that make up a robot. This major covers mechanics, materials engineering and manufacturing of robots. All of these are important to building industrial robotics. Mechanical engineering is more focused on the physical design of a robot, an integral part of building robotics. No matter what you choose to major in, if you want to work with robots you will need to have some understanding of mechanical engineering.
3) Electrical and Electronics Engineering
Electrical engineering is based in electronics, embedded systems, low-level programming and control theory of robotics and other electronics. Robotic hardware platforms are quickly becoming the norm in the robotics industry, so electrical/electronic engineering are becoming popular options for robotics students. Majoring in electrical or electronics engineering gives students skills in a growing area of robotics.
4) Computer Science
Computer science is often a gateway for people to explore the robotics industry. Often people who major in computer science end up working in robotics because the two fields are closely related and often intertwine, especially with all the technological strides that are taken every day. This is likely to continue as standard robotic hardware platforms become more of the norm.
There are plenty of options out there for students to try out if you want to start a career in building robotics. Depending on what school you go to, from a huge public college or a smaller private college, there are plenty of options at most schools that will spark your interest and get you started toward the career path you love. Along with choosing a major, students need to make sure they are choosing a school that has the right programs that fit their needs. Research the robotics programs that are available at any of the schools you are considering to make sure they have what best fits your interests. Now go out there and follow those robot-building dreams!