Everybot, dual spin mop robot that cleans automatically, has launched a campaign on Kickstarter.
Everybot has released a self-cleaning robot mop RS700. The robot mop is designed with automation technology, the world's first dual-spin mop robot that can clean up floors without human direction. The robot was engineered with built-in multi-directional and multi-axis sensors. It can detect and avoid obstacles while cleaning to ensure a comprehensive mopping.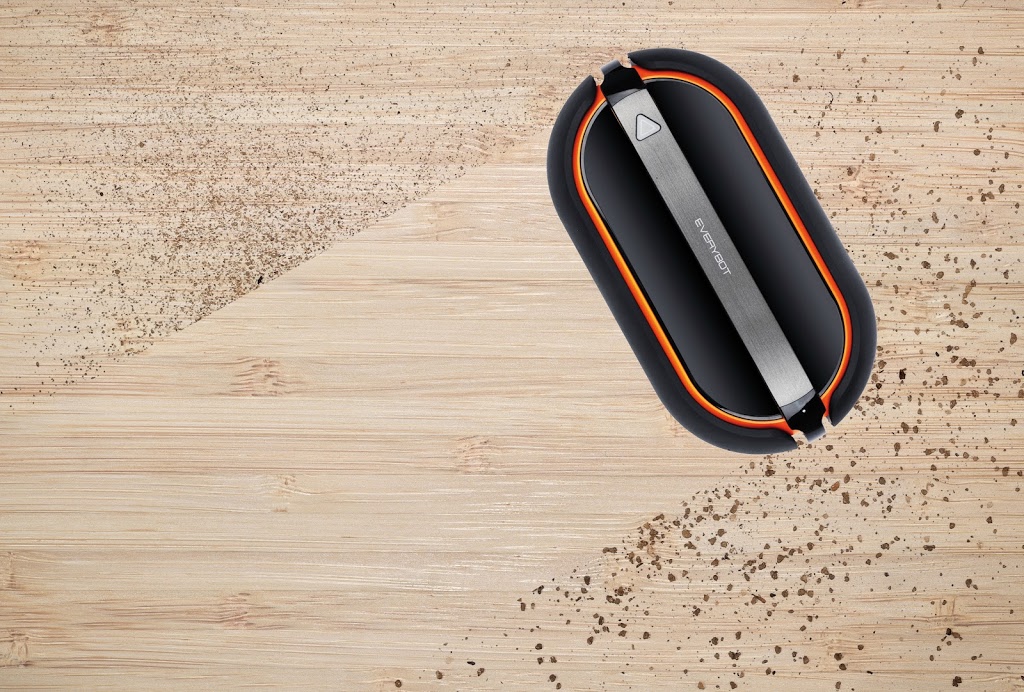 The Everybot mop robot (Everybot/Kickstarter)
The robot has two 5700RPM motors to capture fine dust and eliminate scribbling on floors. The Everybot has RobotSpin Technology that controls the speed and direction using the two dual spin mops without having to use the wheels. RobotSpin Technology uses mechanical engineered technology, dynamics technology, and a motor controlled algorithm.
The microfiber mop pads can absorb dust and stains effectively. They are constructed with both diving yarn and microfibers for improved cleaning capability and performance. These mop pads can be cleaned in the washer or by hand.
The robot has Exit Shadow Area (ESA) technology that makes it know to return to a well-lit location after it is done with cleaning under a dark spot, like under a couch. It also has a cliff detection sensor that tells the robot when it is close to the edge, like a stairway, and reroute the robot. Similar to other cleaning robots, Everybot has obstacle detection so it will avoid furniture and change routes if there is anything in its path.
The RS700 further assures a seamless wet mop cleanup with a water supply mechanism. It has two types of mop head construction and was designed with diving yarn and microfiber patented mops. The robot mop can scrub stains and absorb dust for a comprehensive cleaning of floors.
Everybot RS700 has seven different cleaning modes. These modes include auto cleaning, Y Curve, super-scrupulous cleaning, corner cleaning, focus cleaning and manual cleaning with a remote control. It also has Turbo mode that cleans 1.2 times faster than the basic mode and a hand-held mode to clean walls and windows.
The Kickstarter campaign has a goal of $10,000. Currently, it has $18,712 pledged. Each backer who pledges $279 or more will receive one Everybot, a remote control and two microfiber mop headsets. To learn more about this campaign, visit the Kickstarter campaign here. The campaign ends November 9.