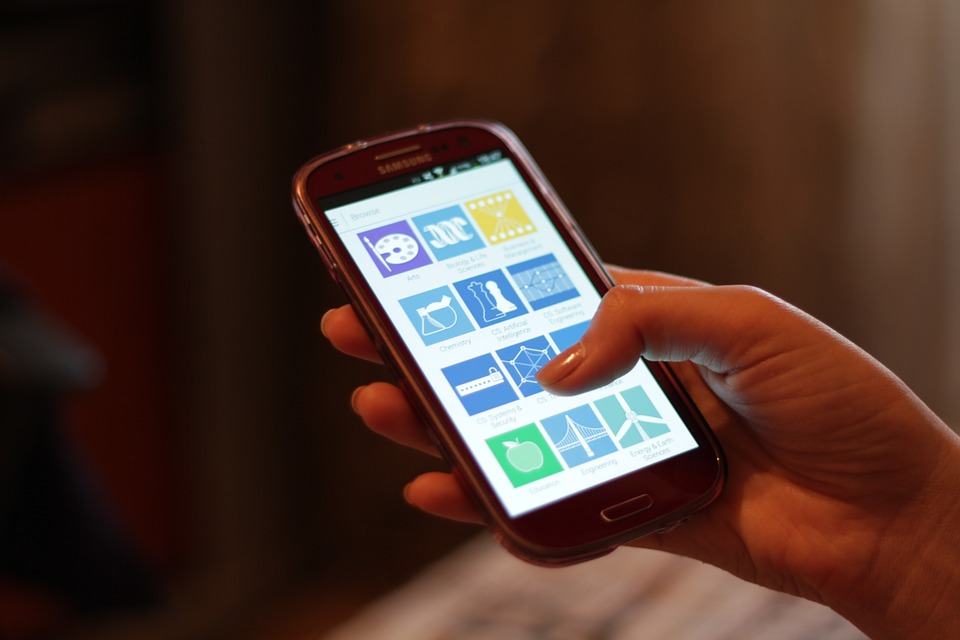 Source: Bohed/Pixabay
Australian researchers have confirmed that smartphone apps are an effective treatment option for depression. This is paving the way for safe and accessible interventions for the millions of people who are diagnosed with the disorder.
Researchers from Australia's National Institute of Complementary Medicine (NICM), Harvard Medical School, the University of Manchester and the Black Dog Institute in Australia studied the efficiency of smartphone-based treatments for depression.
The team systematically reviewed 18 randomized, controlled trials that examined 22 different smartphone-delivered mental health interventions.
The studies involved over 3,400 male and female participants between the ages of 18 and 59. The participants had a range of mental health symptoms, such as major and mild to moderate depression, bipolar disorder, anxiety and insomnia.
The study found that, overall, smartphone apps reduced people's depressive symptoms. This suggests that new digital therapies can be useful for managing depression.
Joseph Firth, lead author of the paper and NICM postdoctoral research fellow, believes this is an important finding and that it creates a new opportunity to provide accessible and affordable mental health care for patients who may not have access to treatment.
"Combined with the rapid technological advances in this area, these devices may ultimately be capable of providing instantly accessible and highly effective treatments for depression, reducing the societal and economic burden of this condition worldwide," Firth said.
Professor Jerome Sarris, co-author and NICM deputy director, said the findings open up non-stigmatizing and self-managing ways of care.
"The data shows us that smartphones can help people monitor, understand and manage their own mental health. Using apps as part of an 'integrative medicine' approach for depression has been demonstrated to be particularly useful for improving mood and tackling symptoms in these patients," said Sarris.
The results suggested that these interventions so far may be most applicable to those with mild to moderate depression. The benefits in major depression have not yet been widely studied. The researchers found that there is no difference in apps that apply principles of mindfulness compared to cognitive behavioral therapy or mood-monitoring programs.
Interventions that used "self-contained" apps—meaning the apps didn't rely on other aspects such as clinician and computer feedback—were found to be significantly more effective than "non-self-contained" apps. The authors believe that this may be due to the comprehensiveness of the particular stand-alone apps rather than a combination of different therapies.
Currently, there is no evidence to suggest that using apps alone can outperform standard psychological therapies or reduce the need for antidepressant medications. The research is still in its early stages, despite the promising early results.
Dr. John Torous, co-author, and co-director of the digital psychiatry program at Beth Israel Deaconess Medical Center and clinical fellow in the department of psychiatry at Harvard Medical School, says that the research is a timely and promising step forward in the use of smartphones in mental health.
"Patients and doctors are faced with a vast array of mental health apps these days, and knowing which ones are actually helpful is imperative," said Dr. Torous. "This research provides much-needed information on the effectiveness of apps for depression, and offers important clues into the types of apps which can help patients manage their condition."
Jennifer Nicolas, Ph.D. candidate at the Black Dog Institute and co-author of the paper, said that with the results confirming that apps can be effective for managing depression, future research needs to focus on which features of the apps produce the beneficial effects.
A paper on this research was published in World Psychiatry.