NXP Semiconductors has introduced a new toolkit for near-field communication (NFC) tagging integrated circuits (ICs) with iOS support. This toolkit can connect billions of consumer and industrial products to the internet of things (IoT).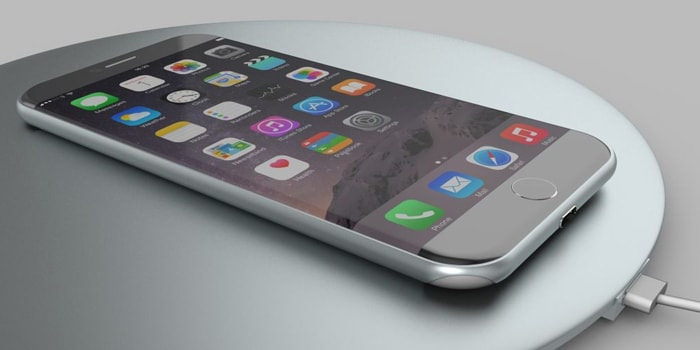 The new tool kit will help app adapters operate under iOS 11 and adapt to the new iPhone 8 technology. Source: iphonedigital/Flickr
Apple announced over the summer that they are going to support NFC read capabilities for NFC Forum-compliant tags. This means that NXP's portfolio of advanced NFC tagging chips can now be designed into solutions with iOS 11 on iPhone® 7, iPhone 7 Plus, iPhone 8, iPhone 8 Plus and iPhone X models. NXP offers iOS developers a full tool suite of NFC hardware and software solutions for developers to explore the benefits in various different markets.
NXP's NFC forum based solutions include IC tag for consistent and predictable NFC user experiences, reader ICs and reference designs, developer kits, mobile applications and software development tools for iOS and Android platforms. The forum-based solutions are as follows.
NXP's tag IC Portfolio includes passive smart tags with innovative security and interactive functionalities, including energy harvesting and sensing and logging tags. It spans over the International Organization for Standardization (ISO) 14443 and 15693 protocols for maximum interoperability with reader infrastructures.
NFC TagInfo by NXP is a mobile app for iOS that supports scanning tags and displaying information and completes a NFC-NDEF action automatically. The iOS app will be available in the App store soon.
The NTAG SmartSensor Starter Kit supports iOS development on Mac OS using LPCXpreso IDE, contains sample code for temperature logging and therapy adherence, and example code for iOS and Mac OS Apps.
NXP TagXplorer is a software tool for programming tags with machines in Java runtime environments, including Mac OS and Windows to fully leverage NXP's innovative IC features.
NXP TagWriter is a widely developed Android-based mobile App that reads and encodes NFC tag.
Finally, the NFC App Developer Starter kits include NFC tags, with NXP's NFC Forum type 2, 4 and 5 ICs that support a wide variety of features and security levels. The kits are available by Identiv, Lab-ID, LUX-IDnet and Smartrac through their worldwide sales channels.
The iOS 11 toolkit will be available in September 2017. To learn more, visit the NXP site.