Sponsored content
The NFC payments (also known as proximity payments) were just a starting point for NFC. It received a lot of attention in the news, but there is much more. We find that the NFC ecosystem and associated services is much broader than just payments.
Near field communications is getting to be a really hot technology right now because it is simple, straight forward, and zero power always-on wireless communication.
NFC enables simplified data exchange/transactions, pairing, and wireless connections between two objects when they are close to one another. A designer can use this to:
Get instant readouts of device status, usage, and diagnostics
Give battery-free devices the ability to communicate
Let two completely sealed, IP-rated devices share information
Near field communication was born as a specialized subset of 13.56 MHz RFID technology in 2004. NFC takes advantage of the limited communication range of this frequency as a security feature to limit the possibility of eavesdropping. It typically operates at a distance of about 10 cm. Unlike earlier RFID technology, NFC was designed for applications such as contactless payment that require higher levels of security and where larger amounts of data may be exchanged.
The NFC specifications generally require each communicating device to adhere to a data format known as NDEF, the NFC Data Exchange Format. Standards for NFC tags specify the modulation type, minimum and maximum magnetic field, and data rate. There is a set of supported standard commands to ensure functionality between compliant readers and tags. NFC Forum Tag type 5 specification is based on a subset of ISO 15693. NFC Forum specification is also based on another common RFID standard, ISO 14443, using 13.56 MHz as well. ISO 15693 allows for a greater read range than ISO 14443 (within the NFC ecosystem, the ISO 15693 remains at a maximum of 10cm, but when it is used with high power industrial readers, it can reach up to 1m), with dedicated antennas and specific magnetic field values.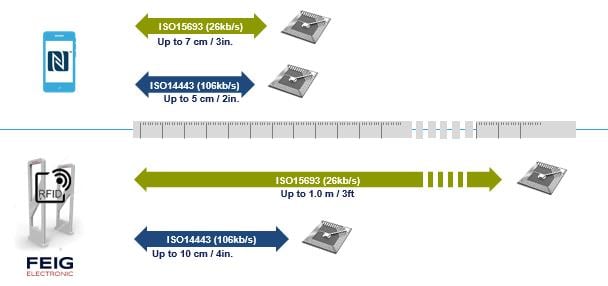 Figure 1: Read range with ISO 15693 and ISO 14443
Because of the relatively low transmission frequency (the wavelength of 13.56 MHz is 22 meters), antennas for NFC are really coupled inductors, and that's good because this coupling is compact and short range.

Figure 2: The basic dynamic NFC tag implementation
Some of the latest NFC Tag ICs are called 'dynamic.' These are chips that can communicate two ways—either via the RF interface or a serial port. The dynamic NFC tag chip can allow for battery free operation in RF mode. It is then powered by the reader's RF signal in either read or write modes. The chip draws all needed power to operate from the magnetic field generated by the reader through its loop antenna.
The dynamic chip can also be powered by an external supply and communicate via its I2C port.
A great example of a modern NFC Tag IC is the ST25DV from STMicroelectronics. It has 4, 16, or 64 Kbits of EEPROM and connects via either the RF interface or its I2C port for a microprocessor connection. The I2C port operates at up to 1 MHz. The chip operates over a wide I2C supply-voltage range of 1.8 to 5.5 V, and consumes minimal energy in all modes, including a sub-1 µA standby mode, allowing use in power-conscious or battery-operated devices. It also offers energy-harvesting capabilities that make it applicable to zero-power applications.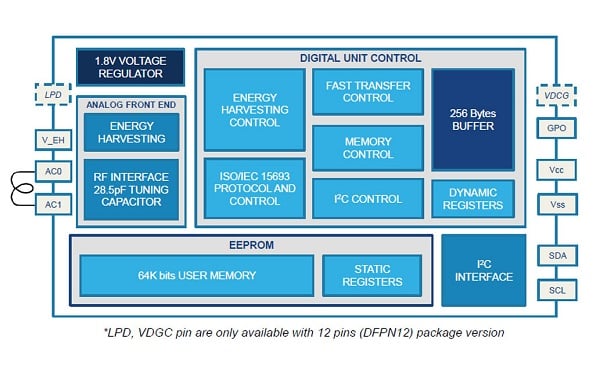 Figure 3: The ST25DV Dynamic NFC Type V/RFID Tag IC Block Diagram
A product equipped with NFC using the ST25DV can easily be tracked on the production floor with no worry about a barcode that may be damaged or dirty. The product being manufactured can be customized to one of several versions with a simple tap of an NFC equipped cell phone, tablet, or card. And the product does not even have to be powered up during this customization. When the product is in the field, a service person can very easily obtain its identification and service history via the contactless interface. Field software updates can be done using the NFC tag—without even having to take the cover off the unit.
Furthermore, thanks to its ISO 15693 compatibility, long-range operations can be supported as well. Products can be easily personalized on the production line, such as setting the language for user interface. And, a product can be personalized even when they are already boxed and ready for shipment.
Pharmaceutical companies use NFC tags on packaging of drugs to help protect against counterfeiting and to provide tracking of shipments and customer inventory. A home appliance can be set up and customized using a cell phone or NFC card. Bluetooth or Wi-Fi paring can be done effortlessly using NFC.
So, you see, it is hard to think of a product that would not be enhanced with the inclusion of NFC.
In the ST25DV, the data in memory is stored in one to four configurable areas, protectable in both read or write modes via three 64-bit passwords in RF and one 64-bit password in I2C operation. A system configuration area in the chip has five 64-bit blocks that store an I2C password plus three RF user area access passwords and an RF configuration password. The IC has a 64-bit unique identifier (UID) that is factory set.
The chip combines analog and digital functions and has an analog front end that connects to an external antenna, plus an internal 28.5 pf tuning capacitor. The device is tailored for industrial applications, with high write-cycle endurance of one million cycles at 25° C and 40-year data retention.
The ST25DV can power external components through the analog output pin V_EH in energy harvesting mode. It offers a fast data transfer mode between I2C and RF interfaces using a 256 byte buffer. It also features an interrupt output with seven operating modes, including when an RF signal is detected. The RF interface operates at up to 53 kbps.
More Applications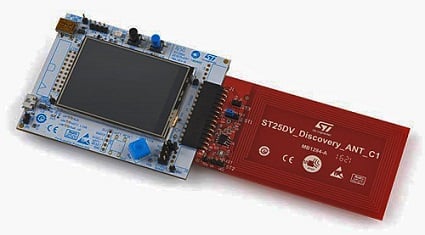 Figure 4: Discovery kitUse of NFC in automotive—both security and customization and initialization of features and infotainment is growing quickly. Recent market research predicts that the global automotive NFC system market will grow at a stupendous CAGR of above 70% between 2017 and 2021.
NFC has many uses in medical operations. With the tap of a smartphone onto an NFC module in a patient room, for example, a nurse can send an accurate service request with the location where a service is required and the request is automatically routed to the appropriate individual.
Demonstration Kit
The ST25DV-DISCOVERY is a demonstration kit that evaluates features and capabilities of the ST25DV04K Dynamic NFC/RFID Tag.
The kit has two boards:
An STM32 microcontroller mother board with supporting hardware and software tools leveraging the full STM32 Nucleo ecosystem. The board is powered through a USB connector.
A daughter board, which embeds the ST25DV04K Dynamic NFC/RFID tag device connected to an ISO class 5 antenna. An additional kit based on ISO Class 1 and 6 antenna daughter boards will be available in July (ref. ANT-1-6-ST25DV).