NXP Semiconductors is partnering with digital authentication of products house Selinko to provide secure NFC tags to bring the Internet of Things to wine makers.
The secure combination of products will allow vine companies to enter a new digital age and gain easier access to an NFC authentication technology with encryption. The first vintner signed up for the digital authentication solution is the Geantet-Pansiot estate in Burgundy, by connecting its entire production beginning with its 2015 vintage.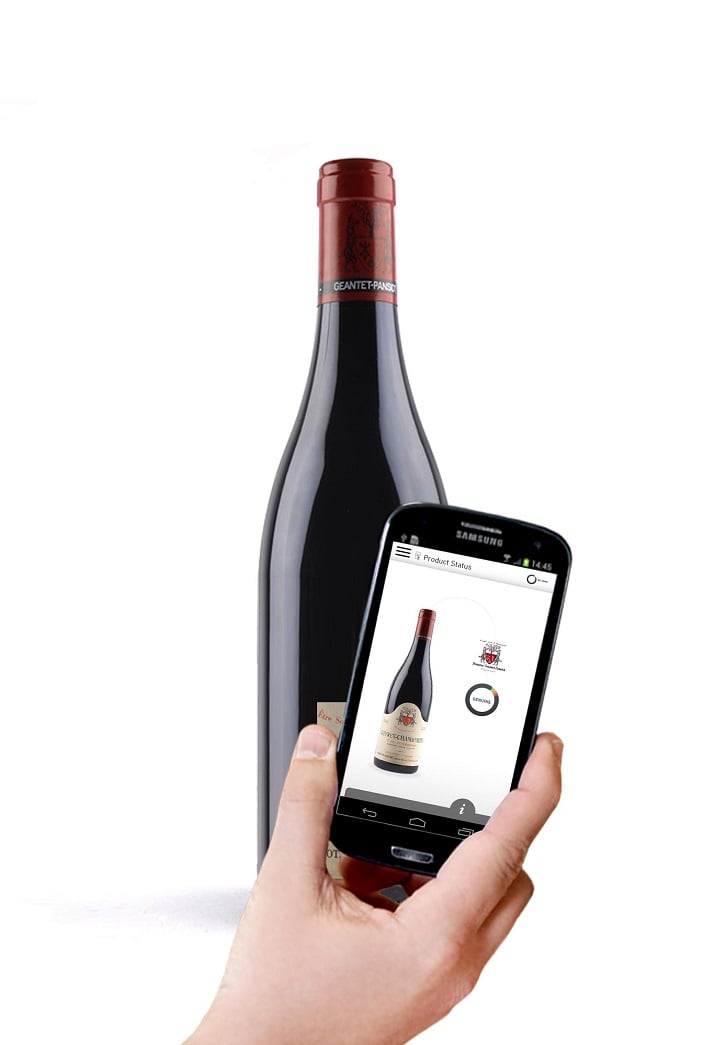 Geantet-Pansiot will protect its production of vine by equipping each bottle with a unique, secure NFC tag from NXP, which will be authenticated by using a mobile application from Selinko. By tagging the bottles, the wine maker is able to access a gray-market detection system involving a distribution network and its customers. The sale of its wine outside of established markets can be counted via this secure solution by tracing each bottle to as far as the end customer, Selinko says.
NFC tagging allows Geantet-Pansiot to identify its distribution chain and scan the bottles to ensure proper delivery to their final destination. The end customer, by scanning the bottle, will be the final link in the chain of traceability. Selinko says by giving each bottle a unique tag, the encryption system offers a far more reliable alternative in which the risk of duplication is greatly reduced. At the same time it does not require a great deal of expertise from the distributor when it comes to identifying a bottle's visual marketing as being original or fake.
For customers, NFC tagging will allow them to authenticate their bottle and obtain information about the wine from vintage, to production, to serving temperature, to proper storage and more. This is all done by tapping the back label with an NFC smartphone.
To contact the author of this article, email engineering360editors@ihs.com