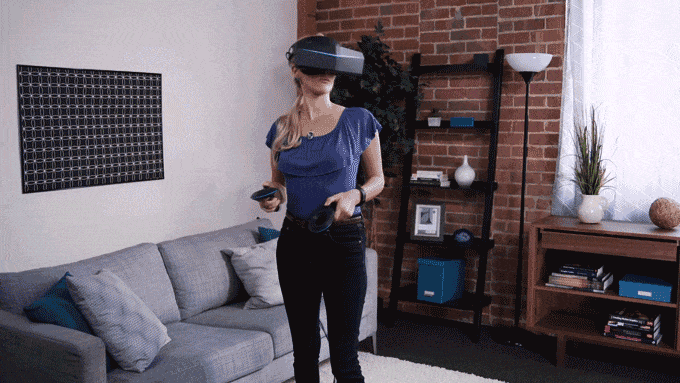 Pimax has introduced what it claims is the world's first 200 degree, 8K resolution virtual reality headset designed to provide a better viewing experience than current VR offerings on the market.
The company launched a Kickstarter on Sept. 19 and within one hour met its goal of $200,000. Currently, Pimax has raised north of $312,000 in the campaign.
Pimax says the 8K VR headset doubles the field of view of headsets to 200 degrees, almost matching the human view of 220 degrees, and offers six times the resolution provide by most VR headsets.
The headset supports a resolution up to 3840 by 2160, or 16.6 million pixels in total, a motion to photo latency of less than 15ms and refresh rate of 75/90Hz per eye. The headset uses a GTX980/1070 or AMD R9 Nano processor.
The company says the headset is augmented with better transitions without lag while viewing panoramic images or videos, allowing user to play two hours worth of movies and games without experiencing motion sickness many people suffer from when using current VR technology.
The headset moves with users via positional tracking and hand motion sensitivity creating an immersive rotating audiovisual experience with a more realistic feel when interacting with virtual environments.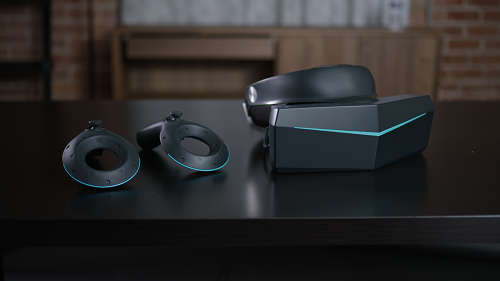 A prototype of the 8K VR headset. Source: Pimax"The 8K VR headset allows people to become a part of the ultra-high definition environment, by digitizing 2D illustrations from a screen and transforming the very environment around you, invoking a whole new level of emotion while in this 3D virtual space," said Robin Weng, founder and CEO of Pimax. "We are closing the gap between reality and the digital world."
Currently, Pimax is offering the 8K VR headset priced at $399 on Kickstarter. To learn more about the campaign and the headset, visit: https://www.kickstarter.com/projects/pimax8kvr/pimax-the-worlds-first-8k-vr-headset