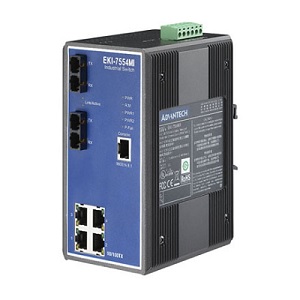 Source: Advantech
Expand your industrial network fast and cost-effectively with Advantech's managed redundant industrial Ethernet switches. Their rugged industrial-grade design ensures reliability and stability.
Advantech's redundant Ethernet switch product lines support Fast Ethernet ports, Gigabit Combo ports and many advanced network standards. They utilize X-Ring technology to minimize downtime and offer Redundant Ring Recovery with a super-fast recovery time of fewer than 20 milliseconds, which in turn increases the reliability and speed of network infrastructures.
Advantech's Redundant Ring Recovery managed switches are an ideal solution that allows you to easily manage applications at a central office or local site.