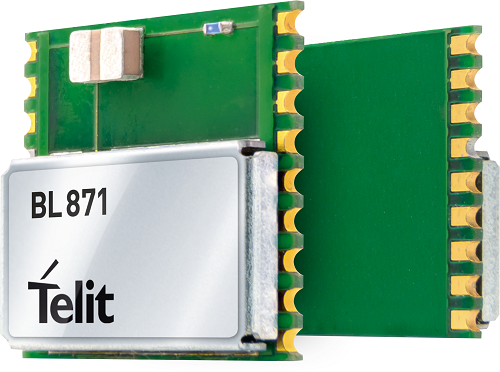 The BL871E2-HI chip. Source: TelitTelit has introduced a dual-mode Bluetooth 4.2 host controller interface module with an embedded chip antenna and audio support.
The component features certifications, all hardware features that reduce development costs, bill of materials and time to market, Telit says. The company says the BL871E2-HI chip works for quick-turn projects by speeding up device design across a wide range of industrial and consumer application areas.
The module contains basic rate, enhanced data rate and low energy connectivity for applications such as scanners and printers, mobile point of sales, healthcare, industrial gateways and for audio equipped devices across all areas of the electronics industry.
The chip is certified for SRCC, RED and FCC areas and listed as a Bluetooth 4.2 controller subsystem integrating all of Telit's Bluetooth portfolio.