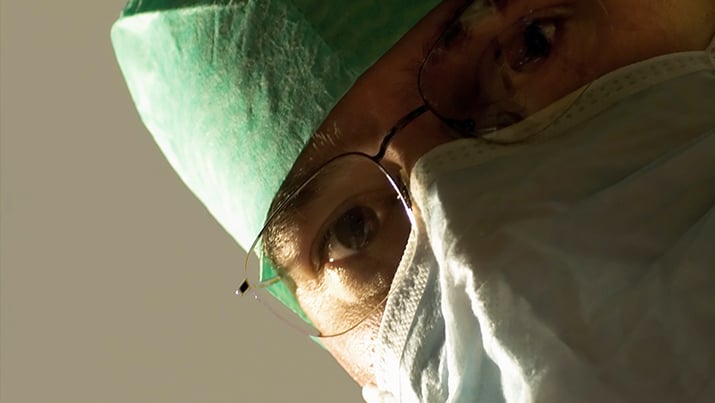 Source: Carlos Paes/freeimages.com
When I was asked to write an opinion piece about workplace biometric screenings, I had to bite my tongue – first of all, I wasn't exactly sure what a biometric screening was, and I'm fairly certain I've never been asked to undergo one.
I mean, sure, I've had plenty of physicals, which more or less encompassed all the same aspects – according to the Centers for Disease Control and Prevention (CDC) these are measurements of height, weight, blood pressure, body mass index, cholesterol, glucose and aerobic fitness. (Actually, I don't know that anyone's ever "measured" my aerobic fitness, but I think I've got the rest covered.)
While I don't know all my numbers offhand, I think I have a general idea of what they are. And I'm probably pretty average for a typical American: blood pressure is normal; BMI is overweight (but not obese); cholesterol is on the high side. Now that I think about it, I'm pretty sure a doctor once told me my glucose was on the high side, too – but I can't seem to locate that information quickly at the moment, and I'm not about to go tearing the house up looking for it. C'est la vie.
Then again, maybe I should be a little less cavalier about this. A quick WebMD search tells me that a high glucose level could lead to diabetes, and high cholesterol can lead to heart disease, heart attack and stroke. I have a vague awareness of this, but I rarely think about it. I'm willing to bet that if my workplace were to offer biometric screenings, my awareness – and maybe even my motivation to do something about it – might increase.
The key, though, is that word "offer." I may not have heard of biometric screenings before now, but it's easy to see where the controversy would lie. It's one thing for a workplace to "offer" health screenings. But suppose they are required as a condition of receiving health insurance, or getting better premiums – or, heck, even of being employed at all?
It turns out that the legality of this very question was tested quite recently. In late 2014, the Equal Employment Opportunity Commission (EEOC) sued [pdf] a plastics manufacturing company called Flambeau, Inc., claiming that they had violated the Americans with Disabilities Act (ADA) by making the completion of a health risk assessment and biometric screening test a condition of participating in the company's employee health insurance plan. The company countered that they didn't require the exam for all employees – rather, it was only required for the ones who wanted to participate in the health insurance plan.
A federal district judge ruled in favor of the company, stating that the data fell within the ADA's "safe harbor" – a part of the act that allows an employer, for the purposes of designing an insurance plan, to require medical exams that might otherwise be prohibited.
Seems like kind of a slippery slope to me.
More palatable, to my taste at least, are incentive programs that focus on rewarding employees for making healthy choices (including the completion of a biometric screening), as opposed to penalizing the ones who don't. Of course, what constitutes the difference between a reward and a penalty is all a matter of perspective.
Some of the incentives currently being offered include premium discounts, gift cards, recognition events, paid time off – and plain old cold hard cash. For me personally, some of these approaches would certainly be more effective than others. An extra day off for undergoing a screening? You bet. A reimbursement for health club membership? Keep it. I'm not motivated enough to go there in the first place, the cost factor aside.
But maybe the question of how employees are motivated to undergo screenings is beside the point. The bigger question is the why. A recent article on Slate, titled "Workplace Wellness Programs Are a Sham," opines that such programs are designed primarily to shift premium costs onto employees considered unhealthy. It also points out that the programs recommend (or require) screenings far more often than the average doctor would. This can not only be costly, but can also generate false alarms, trigger unnecessary treatments that expose patients to medication side effects or surgical risks and generally increase employees' feelings of vulnerability.
So, all things considered, I'm glad I don't work for a company that noses its way into my personal health. I know I should do a better job of taking care of it, but I can find other motivators easily enough if I try.
One thing I do wish the company would do, however: Get rid of those Pop-Tarts in the break room vending machine. Seriously, I can't resist them.